Ethan often asks me, "When are you going to make casserole, again?" He loves them. He doesn't generally specify which casserole, just that it's time for me to make one, again. This casserole is another that I got from my Mother, it's full of canned soup & chicken, but I still crave it. I had a bit of a panic yesterday when I went into my recipe box and this card had been lost. Luckily I had made a recipe box full of recipes for my friend, Heather, some 11 years ago and found an old computer file.
Note: this is a retro recipe, very mild, good for littles who won't eat anything spicy, it is a lot of soup! In the future I think I will try updating it by using less soup and mixing it with red or green enchilada sauce. I do like the corn tortilla mixed into the casserole & the crispness of the tortillas on top, although they would dish up better if cut into squares.
Ortega Chicken Casserole
2 cans Cream of Mushroom soup, condensed
2 cans Cream of Chicken soup, condensed
1 can Ortega chilies, cut up (I use mild)
4 chicken breasts, cooked and cubed, or shredded (be sure to use the full 4 breasts of chicken or it will be too saucy)
1 medium onion, chopped
10 corn tortillas, cut into strips, or squares
1 cup cheddar or jack cheese, grated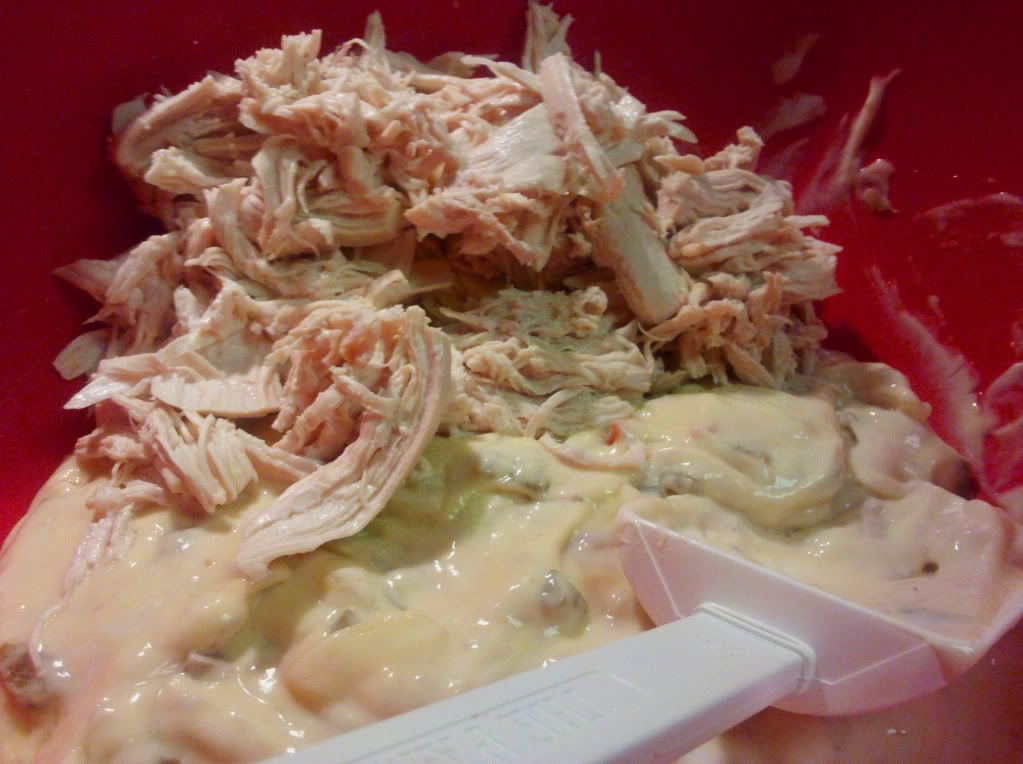 In a large bowl mix soups, chilies, chicken and onion. Pour one layer of mixture into bottom of a casserole dish. Top with a layer of tortillas and repeat, sprinkle top layer of tortillas with cheese.
Casserole can be frozen at this point if desired.
Bake 45-50 minutes at 350 degrees Fahrenheit.