OK I have scrapbook pages from my marvelous birthday weekend get away. I took these photos yesterday. I was so happy here at this retreat that the only pages I wanted to work on were pages about the retreat I am on. So here are the first pair of pages. Hot off the press thanks to CTMH Studio J online scrapbooking software!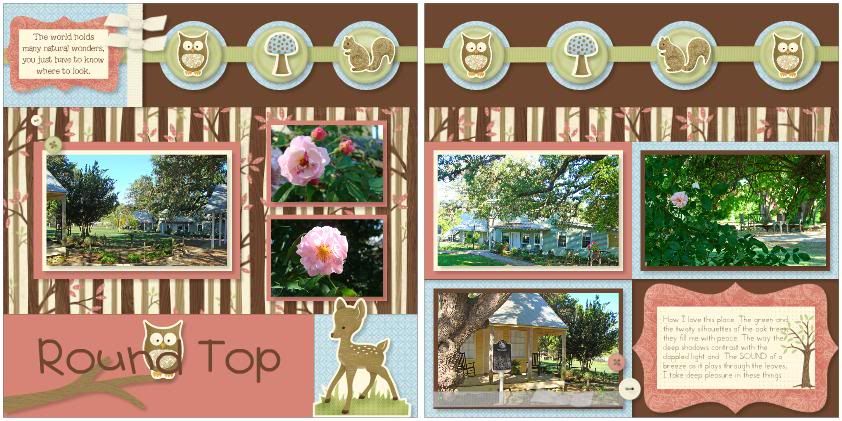 Paper Pack: Twitterpated
Click for larger view.
Journaling Detail
I'd also like to point out that this is the same page template as I used on the
Easter Morning Pages
, but the left hand page is rotated, I love that I'm able to get such different results with the same template.