Today I got in and worked on tidying up my scrap room.
It feels so good to be able to get in here and have a clear surface to work on.
I'm participating in the
Capture The Memories
, clean up challenge.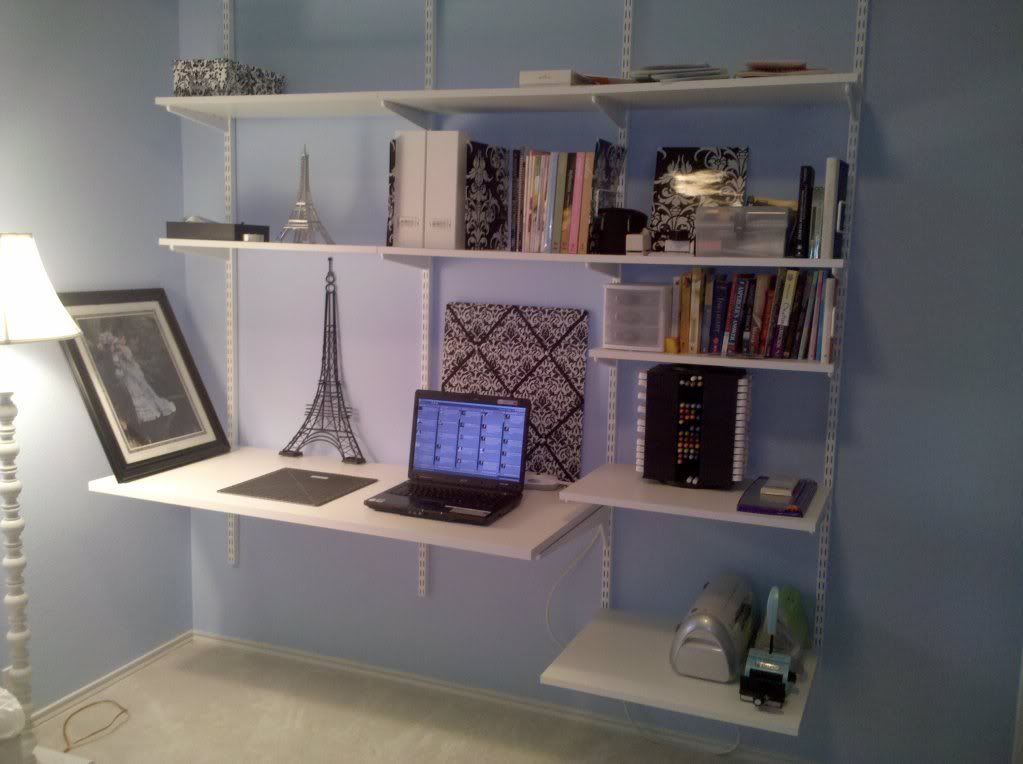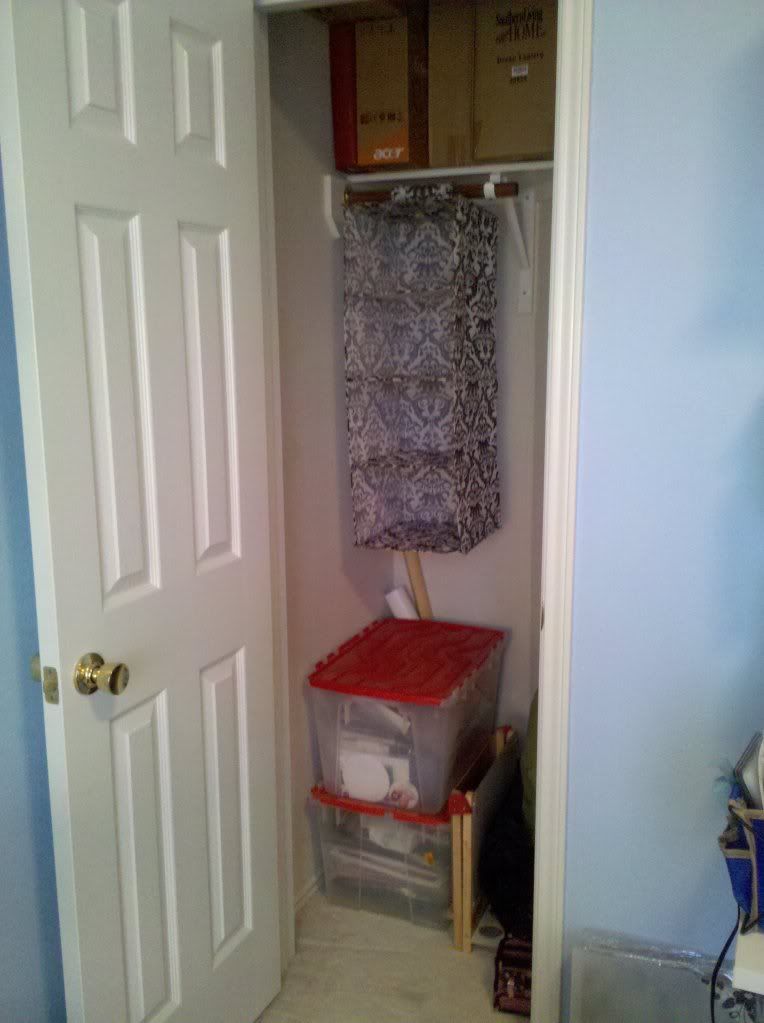 I have 2 closets in this room. Both tiny and so strangely shaped you can't use them. This closet is about 16" wide at the back, then has a strange angled wall, the door is narrow, not standard width. I found this Damask Closet Organizer in the dollar spot at Target (It was $2.50) it was the only one in damask. All the rest were bright colors. Don't know if it will work because the shelves are fabric only, but for $2.50 you can't go far wrong. Especially if it allows me to do something workable with this space!
I intend to add 2 lights like this to this workspace. I got this for my husband for his work area and it works real well. I got either from Target or Wal-mart, I forget which, I know I hit both stores that day... The light bar has a toggle on/off switch at the left.
in this photo you can see how little it shows from the front, against my white shelves it will be barely noticable. Over desk lighting is needed in this room as the main light source is a fixture in the center of the room... so I cast a shadow onto my work surface.
Other Posts about my Craft Room:
http://thefragranthand.blogspot.com/search/label/Craft%20Room
If you would like to see before pictures,
they are here
, but I suggest you just enjoy the clean and leave the messy alone.