Today Papa and I took Ethan to the
Houston Museum of Natural Science
. We also saw an IMAX film, but the highlight of the day was visiting the
Cockrel Butterfly Center
which is at the museum.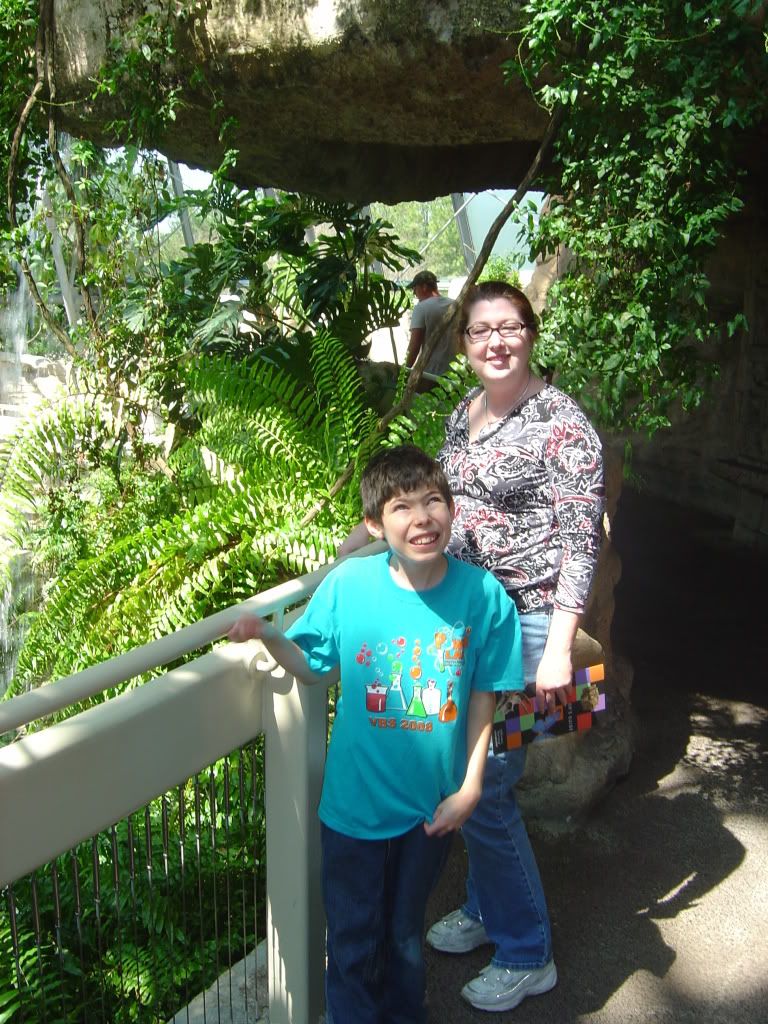 Butterflies were everywhere flying all around us. Ethan got to hold a butterfly on his hand!
The butterfly sat on him for a good 10 minutes until Ethan said he started to "tickle" we had to try to get the butterfly to step onto a leaf before he finally flew away.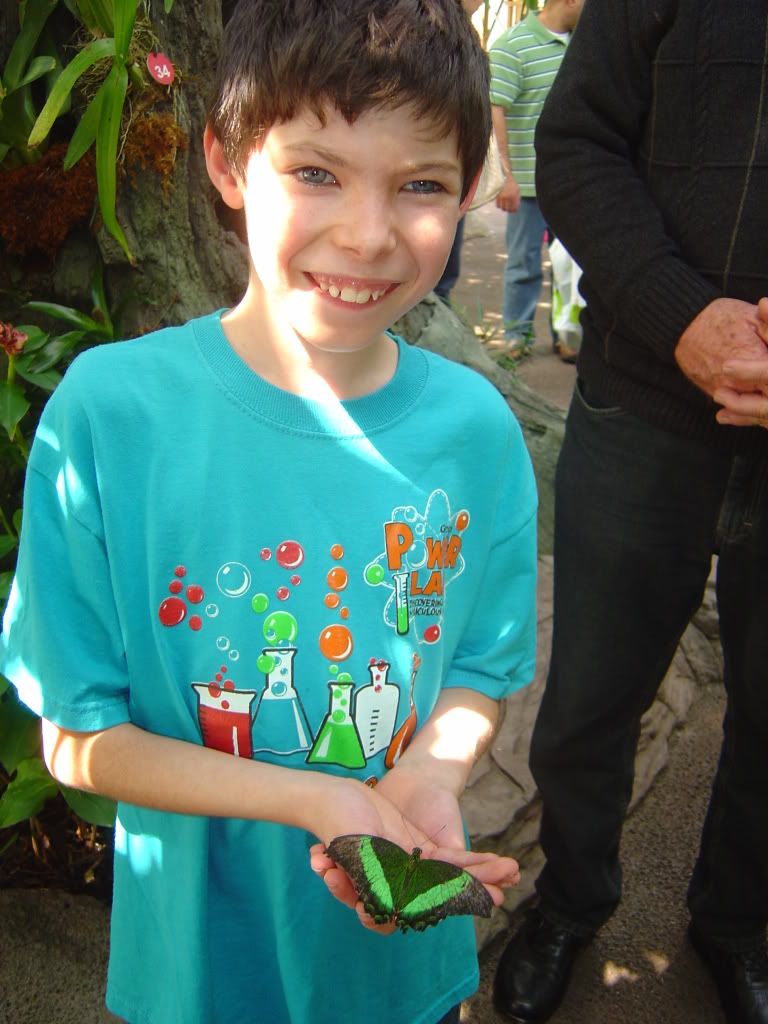 This brown butterfly was very large and the tips of it wings looked like the head of a snake.
Click the Photos for a larger view.
See the Scrapbook Pages
I made about this day.