Chicken Divan, I think every family has a casserole like this, one for which everyone seems to have the recipe. It turns up at a lot of church potlucks and family reunions and you are always glad to find it familiar and comforting. This recipe comes from my mother who got it from her Aunt, Cay Hedges. I like to keep track of the origin of recipes and the year I started making them. Recipes can become family traditions, passed from generation to generation. Years in the future it can be interesting to see where they came from and how long they have been in the family.
Mom topped this casserole with cheese only, I discovered the bread crumb option when I copied the recipe for my own recipe box when I got married. Putting the bread crumbs over the top of the cheese creates a crunchy and flavorful topping which I always include. Tonight I multiplied the recipe by 1 1/2 and divided it between 2 9x9" square dishes and put one in the freezer for a future dinner.
Preparing Casseroles for the freezer.
Chicken Divan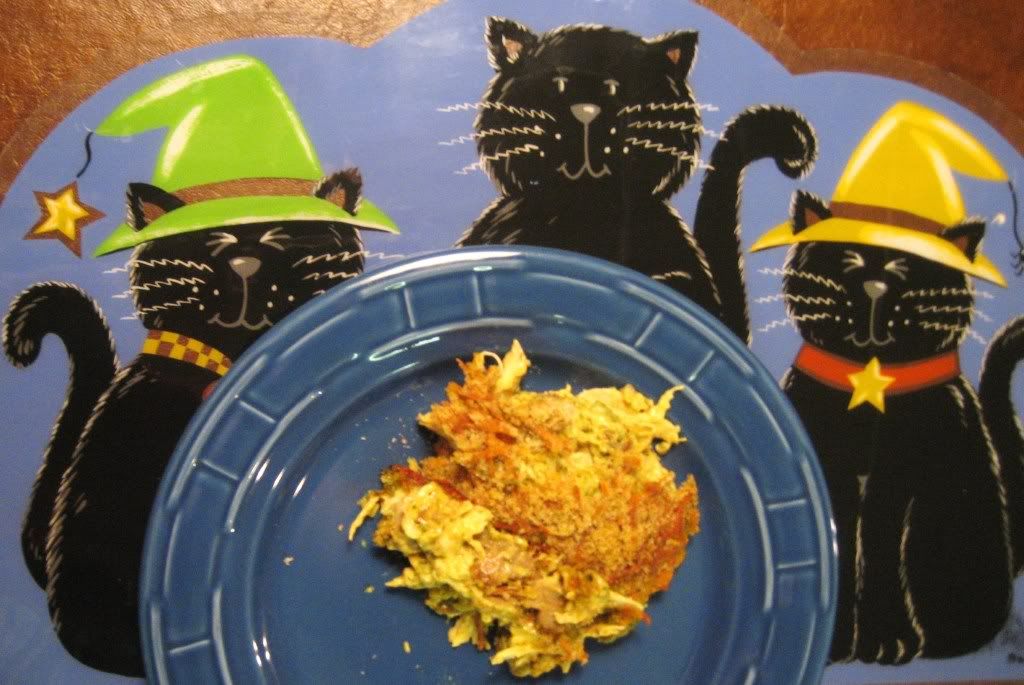 3 cups cooked chicken
1 can condensed Cream of Mushroom soup
1 can condensed Cream of Chicken soup
1 cup mayonnaise
1 Tablespoon curry powder
1 Tablespoon lemon juice
1 box frozen chopped broccoli
8 oz jar of sliced mushrooms
6 oz grated cheese
1 cup of seasoned bread crumbs (optional)
Cut chicken into pieces.
I usually like using shredded chicken for casseroles, but in this dish I think it is better to cut the chicken into pieces.
Cook broccoli according to package directions and set aside.
In a large bowl mix together mayonnaise, soups, curry powder and lemon juice. I like to use a whisk to mix them together and because I love curry, I use extra curry powder. While many of them are fine for salads and cold dishes, I don't recommend reduced fat mayonnaise or reduced fat soups for cooking, they just don't bake up with the same consistency.
Mix in broccoli, mushrooms and chicken. Place into a 9x13 or 3 qt. casserole dish. Top with cheese (use your own discretion about how much depending on the size of your baking dish.) Sprinkle seasoned breadcrumbs over the top of the cheese.
Bake at 350 degrees F. for one hour.