We met Heather in front of the "L" in California adventure. Ethan had a great time playing on the letters. The Green Army Men from the Toy Story movies were quite entertaining.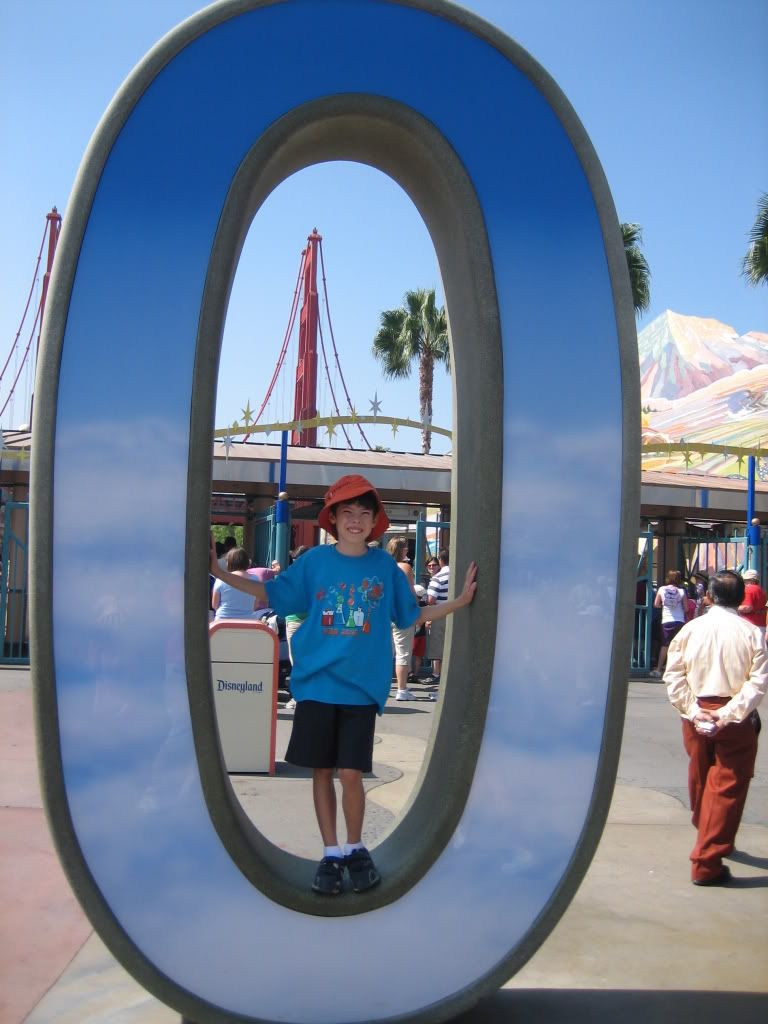 No trip to Disneyland is complete without a trip to Mickey's House to meet Mickey. The line was long, and there was crankiness, but once he got in to see Mickey Ethan was all smiles.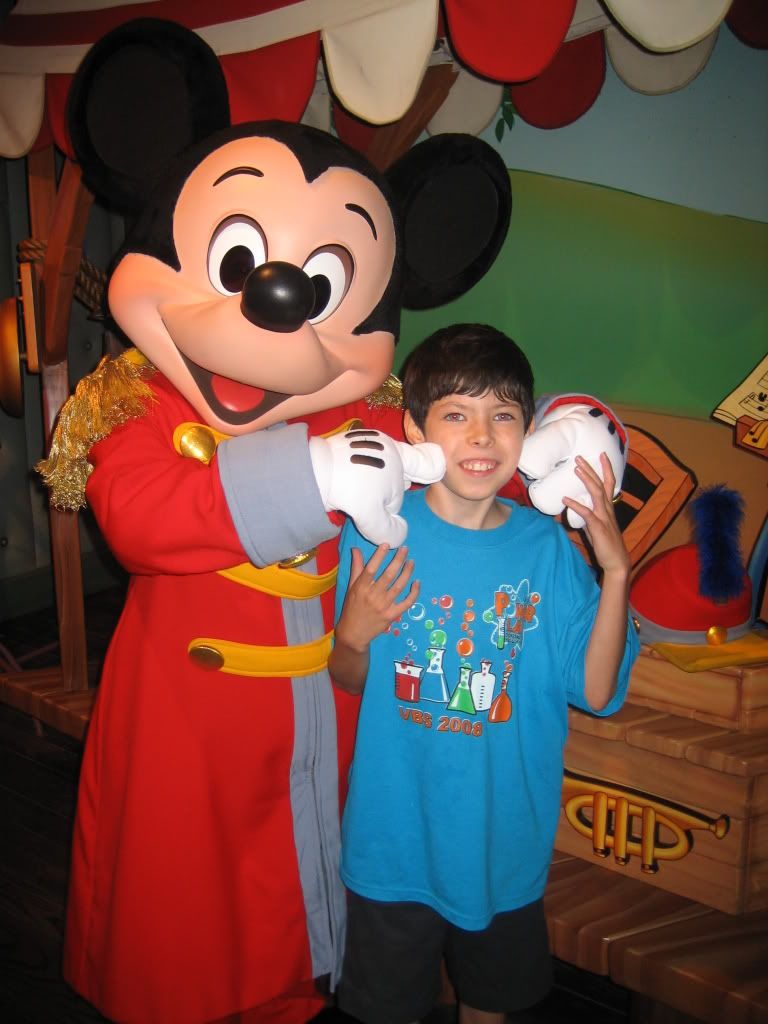 After riding Buzz Lightyear's Astro Blasters (an interractive electronic shooting gallery ride/game) Ethan was begging for a blaster like the one in the ride. Since this was the second year he begged for it, I got him one.
This little boy was behind us in line at the shop and he and Ethan had a pretend shoot-out in front of the store with their new blasters. Later in the day when we were in Toontown - the little boy recognized Ethan and they had Round II of their shootout. I think we accidentally left the blaster at Papa's house. The noise it makes is VERY annoying and I think Uncle Brent finally hid it from him.