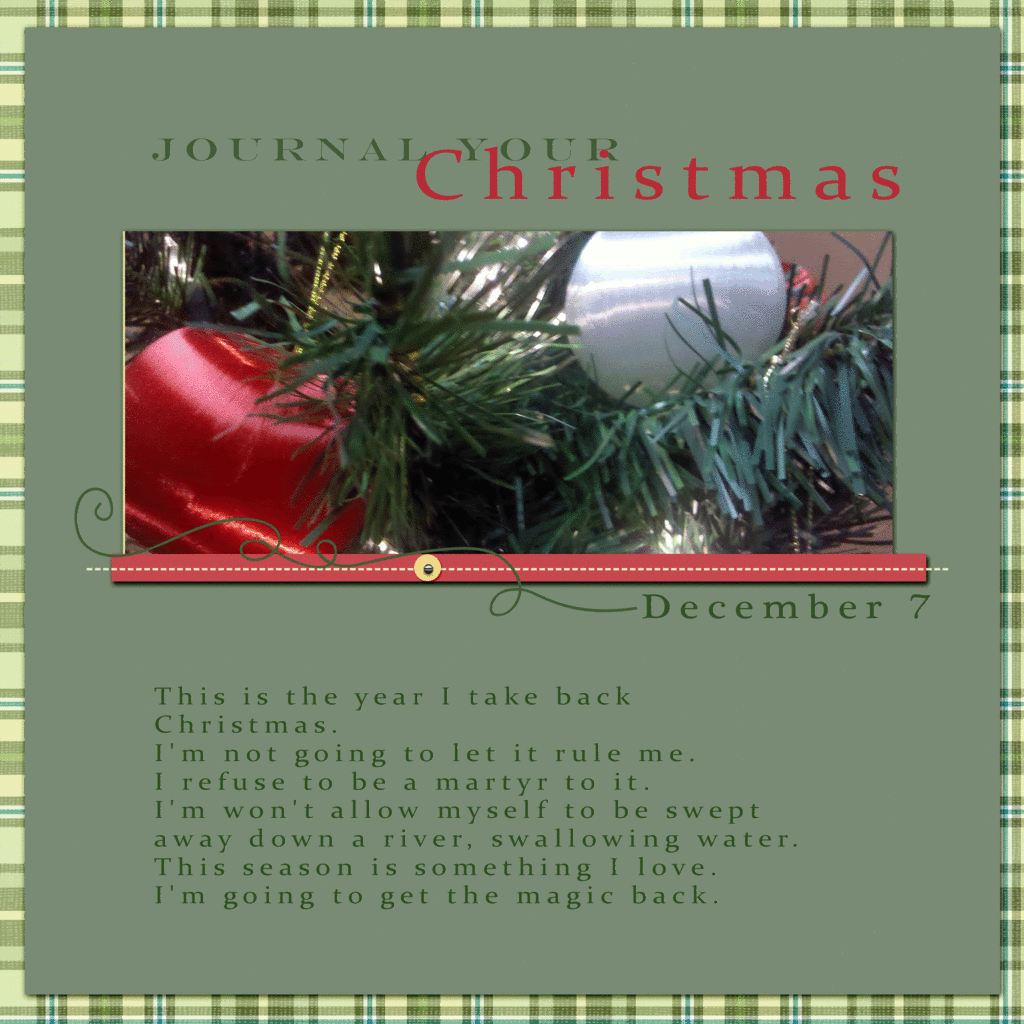 I had no Christmas papers so I adapted with what I had. This layout is 8x8.
Template by Tiffany Tillman. Digital patterned paper from If I Fall kit designed by J Edwards, found at Designer Digitals. Fonts are - Journal Your: Engraver's Edge, Christmas & Journaling: Constantina, December 7: Plantagenet Cherokee
I will probably update it later when I get some Christmas digital papers & when I get my tree up I will get photos from my own house (since Ethan's Birthday was Monday, I haven't put the tree up yet) this tree photo was taken in the Lobby at Speech Therapy - I needed to get STARTED so I can start getting into this holiday season!