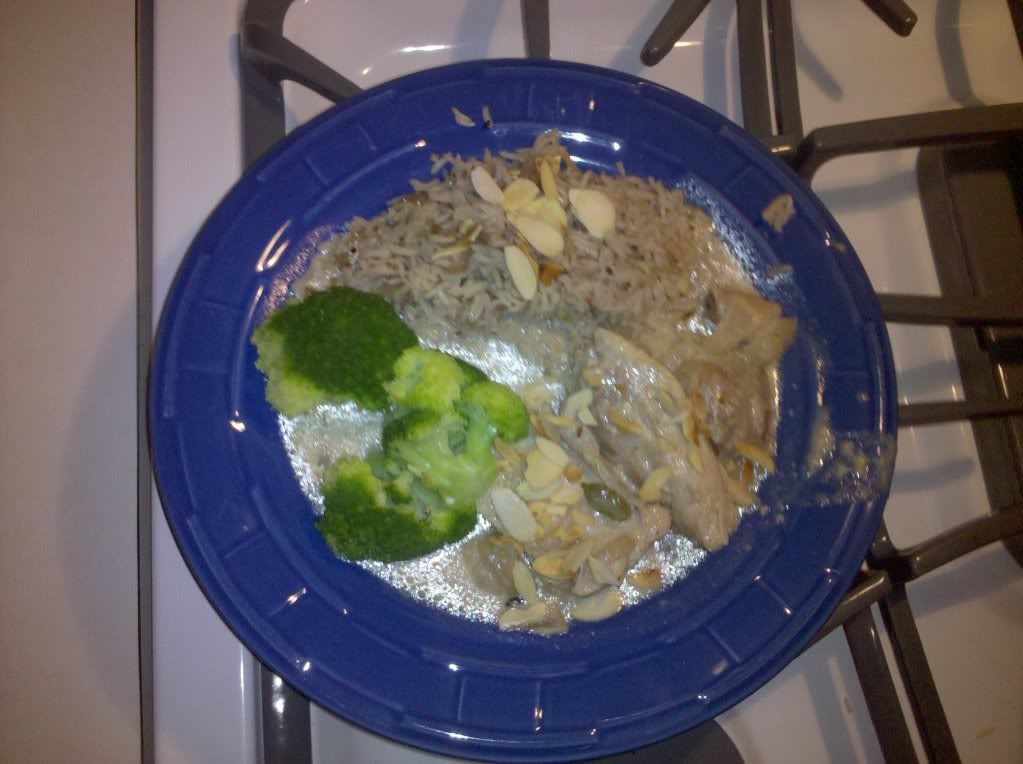 Tonight I made another Nigella Lawson recipe and it was WONDERFUL. We had
Mughali Chicken
and
Aromatic Rice
. Oh it was heavenly... so many wonderful spices but not hot. It reminded me of Colonel Brandon's famous line... "The air was full of spices."
I will warn you this recipe was more labor intensive than I expected and somehow I was missing the 2nd page which included instructions to simmer for an additional 20 minutes... what with all of this
I didn't get dinner onto the table until past 8:30 but what a heavenly plate it was when it finally arrived.
I left out the chile flake (I am a definite spice wimp) and the golden sultanas (because I'm allergic to fruit and Ethan doesn't like raisins.) I used just under 2 pounds of meat rather than 3 and my family of 3 polished it off, we do have a little rice and a lot of sauce left, but the meat is all gone.
I made 1/2 a recipe of the rice as I was not serving a banquet, only my family of 3. I tracked down all the specialty ingredients at H.E.B. Market including the almond flour - which was a bit pricey, the Nigella Seeds (which were labeled as "black sesame seeds"), Greek Yogurt, and whole cardomom.
This dish was decadent and I will totally be making it again! --- Perhaps next time I'll take some photos....