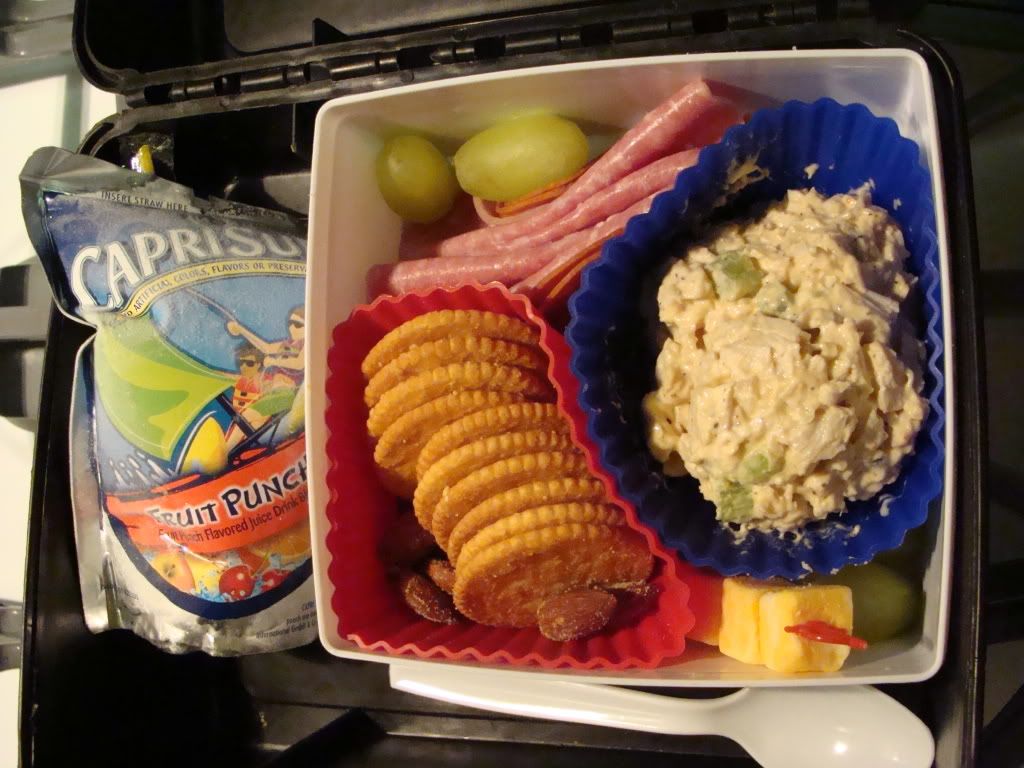 It seems that Ethan is just ready to try all kinds of new things that he didn't like before...
Last night he tasted chicken salad and loved it... I could never get him to eat anything like that, before. He liked it so much he requested it in his lunch.
In the blue muffin cup we have Chicken Salad (from H.E.B. they make it out of rotisserie chicken.)
In the red muffin cup are Ritz crackers to eat with the chicken and some smokehouse almonds.
I used sword toothpicks as a skewer for some cheese cubes and fan folded salami and turkey pepperoni onto a second then tucked a few grapes into the gaps.
I was concerned that the chicken salad stay cold enough so I remembered a trick I read on another blog (which I can't find, now.) I prepped the lunch last night (except crackers & nuts.) I chilled the lunch, bentobox & his lunchbox over night to keep everything chilled down. This morning I pulled it out of the fridge, added the ice pack to the bento lid & placed a frozen Capri Sun in the outer lunchbox.