This is a favorite summer dessert recipe. It's cool and refreshing, the recipe has been in my family and a potluck favorite for years. I'm allergic to most fruit, but I can have pineapple so this is one of the few fruit desserts I can eat. I got this recipe from my Mom who got it from Betty Hirshy.
I made this cake for an open house at my Dad's house in California in July and more recently I made 2 of them for a Luau for the 55+ group at our church.
Pineapple Delight Cake
1 yellow cake mix (or 1/2 see note below)
1 large vanilla instant pudding (I prefer the new French Vanilla if you can find it)
1 1/3 cup milk
1 8oz. cream cheese, softened
1 small can crushed pineapple, drained
1 9 oz container of Cool Whip
Prepare cake mix according to package directions. Bake in 9x13 pan; cool.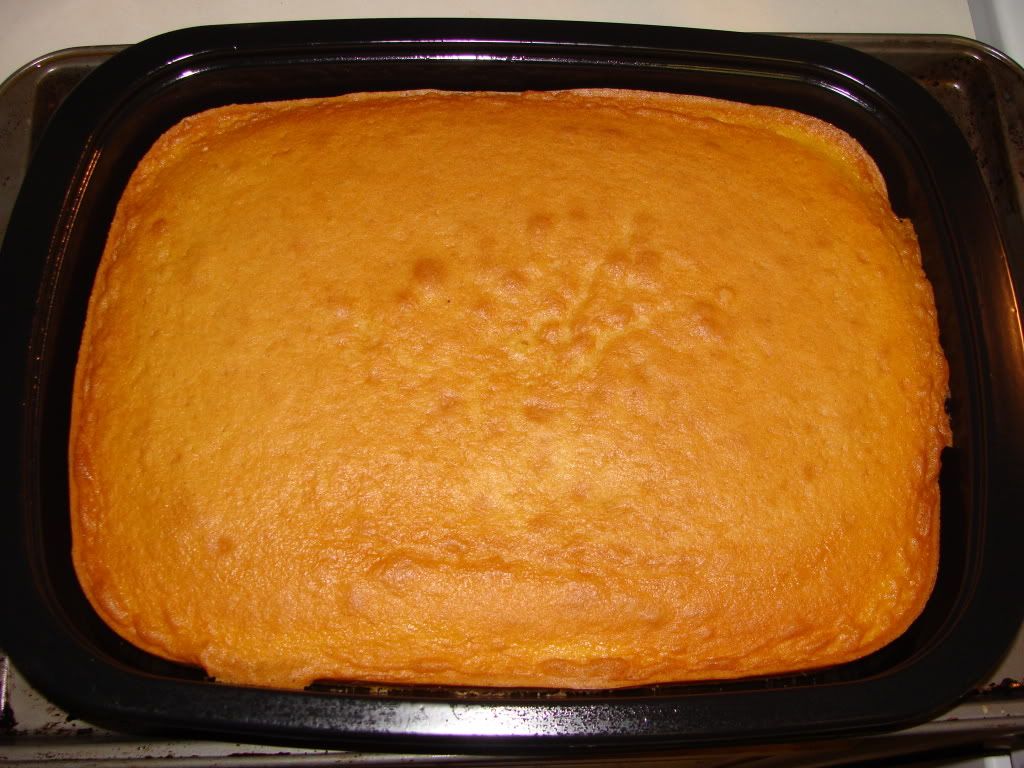 Using a mixer, beat the cream cheese until smooth, slowly add the milk until incorporated, then add the pudding mix and beat until smooth. This will result in smoother, quicker mixing and you may be able to do it quickly enough to be able to pour the pudding on the cake. If you just dump everything into the bowl and beat it (as per the original recipe directions) you can end up with flecks of cream cheese - you can see them in the photo 2nd cake I did as described above and didn't have that problem.
Spread pudding mixture over cake. Top evenly with pineapple. Spread on Cool Whip. I do recommend using Cool Whip for this because it is more stable than real whipped cream.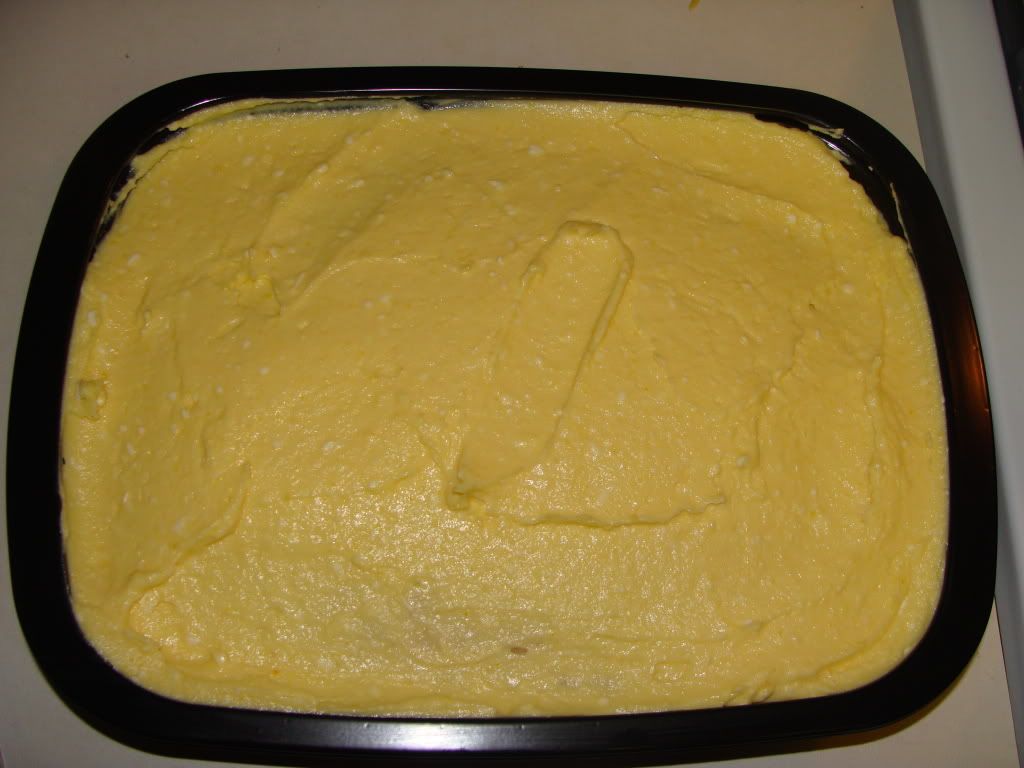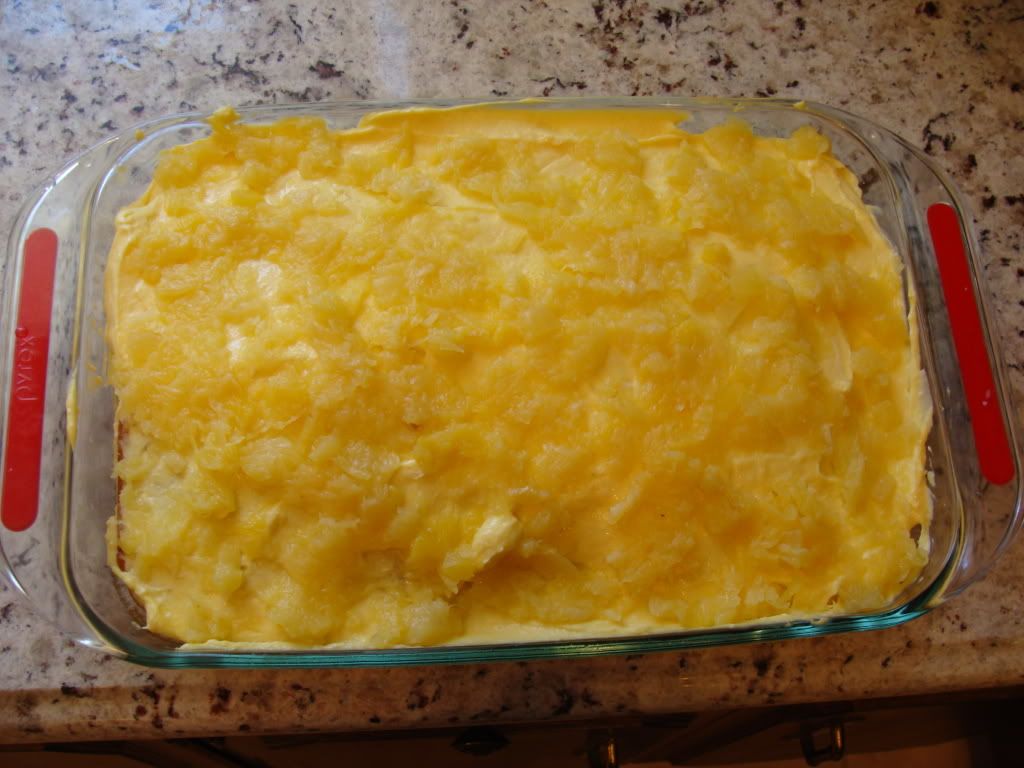 This cake needs to be refrigerated.
One time I only had pineapple chunks, so I chopped them until they resembled crushed pineapple. I recommend you let them sit for 10 min and drain again if you do this. A lot of juice seeped out after I put it on the cake and made it a lot wetter than I like.
Note: The original recipe called for baking 1/2 of the cake mix. I used the full cake, but as a result it does stick up higher than the top of the dish.
Bake it in a 9x13 dish to make it thin; cool. Do not over bake about 15+ minutes.
Variation: Use Chocolate Cake, substitute bananas instead of pineapple, and sprinkle top with slivered almonds.