When you're a boy of 10 being out of school for 3 months is a very bit part of it, but even for grown-ups the joys of summer are simple pleasures. I think this is why we all love summer... The best of summer is much the same as when we were children... Warm afternoons, picnics, green grass, backyard grills, sunshine, ice cream cones... and sprinklers.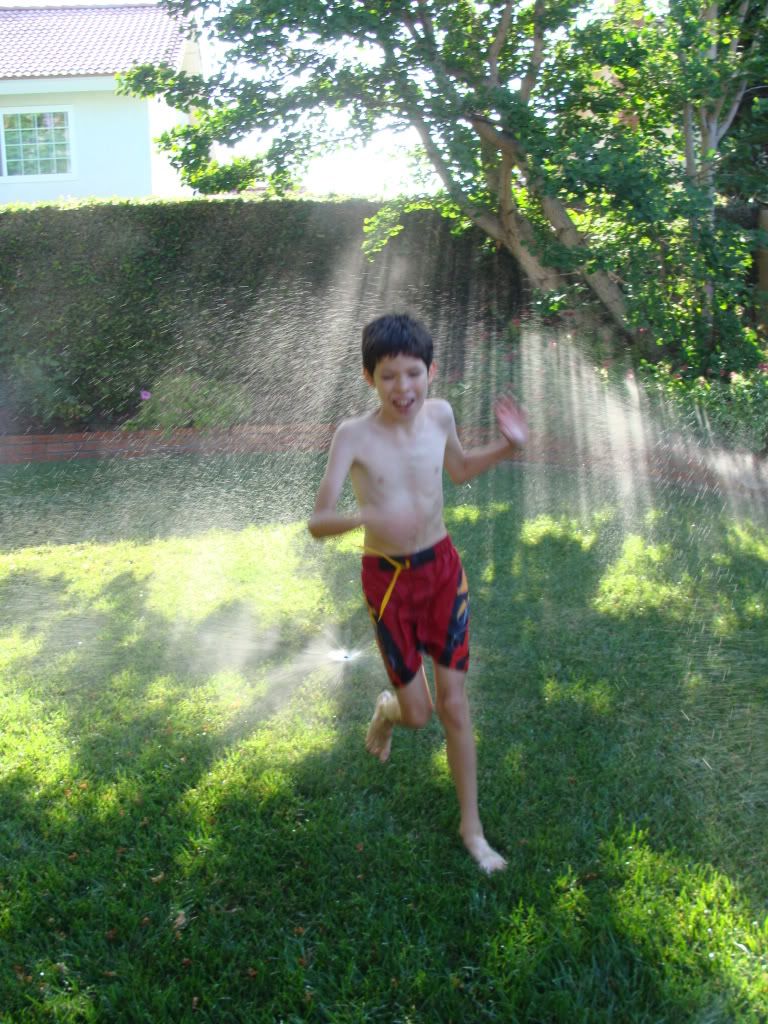 I have an unreasonable love of Ginkgo trees, I think it comes from so many years of hearing their leaves shimmer in the wind outside my bedroom window at my parents' house. I find a special satisfaction that Ethan loves so much to play with pods and twigs and leaves.
We had the pool out for 4 days but Ethan had more fun running in the sprinklers for 30 minutes than in all those days of playing in the pool.
Watching him play carefree and hearing the bubble of his laughter... this is what summer means for me.