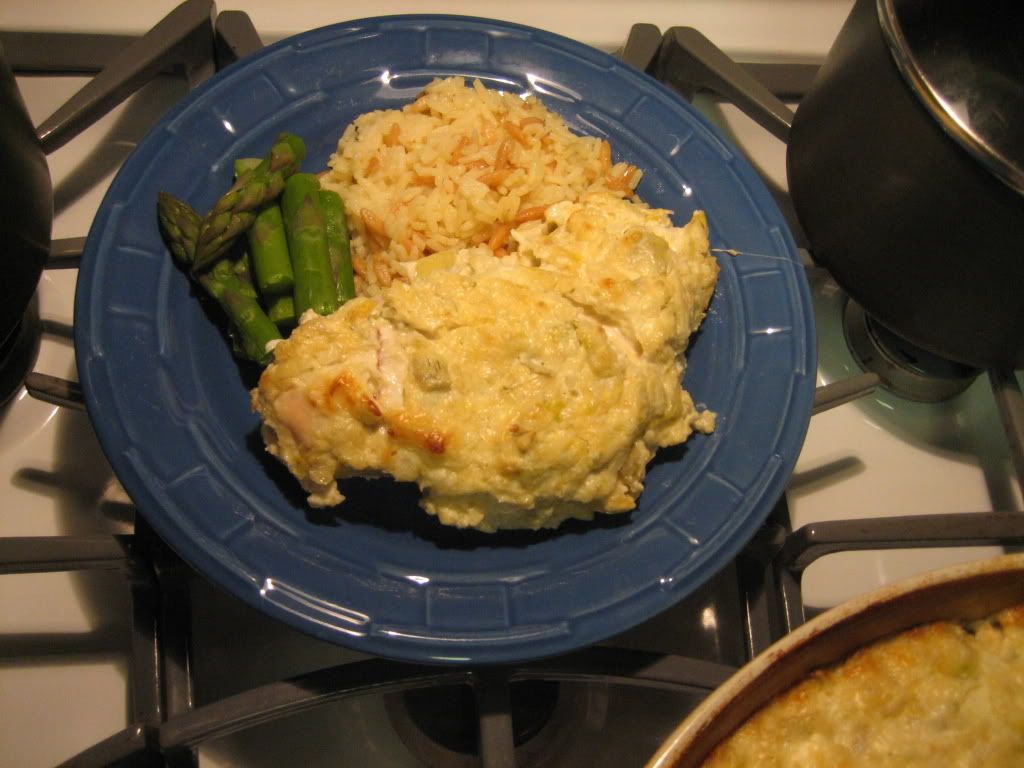 I made up a new recipe for dinner last night. Inspiration struck after the Super Bowl. I had made my friend, Heather's, Hot Artichoke Dip. I had leftover ingredients, and the dip is so good - but if I made it during the week I would end up eating it all myself which is not something I wanted to do. Soooooo I tweaked it slightly and made it into a main dish. The result was easy and delicious. My 10 year old complained that there wasn't more. I give you...
Creamy Artichoke and Garlic Chicken
8 oz cream cheese, at room temperature
3 Tablespoons Tastefully Simple - Garlic Garlic Seasoning
1/2 cup mayonnaise
1/2 cup shredded Parmesan cheese
1/2 can (water packed) artichokes hearts, drained & chopped into small pieces
1/2 onion chopped fine (I used my Pampered Chef food chopper)
Boneless Skinless Chicken Breasts - one for each person.
Combine the cream cheese and Garlic Garlic seasoning - you can do this step several hours ahead and leave the bowl, covered, on your kitchen counter for the cream cheese to continue to soften.
When you are ready to cook, add the mayonnaise, Parmesan cheese, artichoke hearts and onion to the cream cheese mixture and combine well.
Place Chicken Pieces in the bottom of an oven-safe baking dish and cover with the artichoke mixture. Place in a preheated 350 F oven and bake until the chicken is fully cooked. Serve with rice and a vegetable.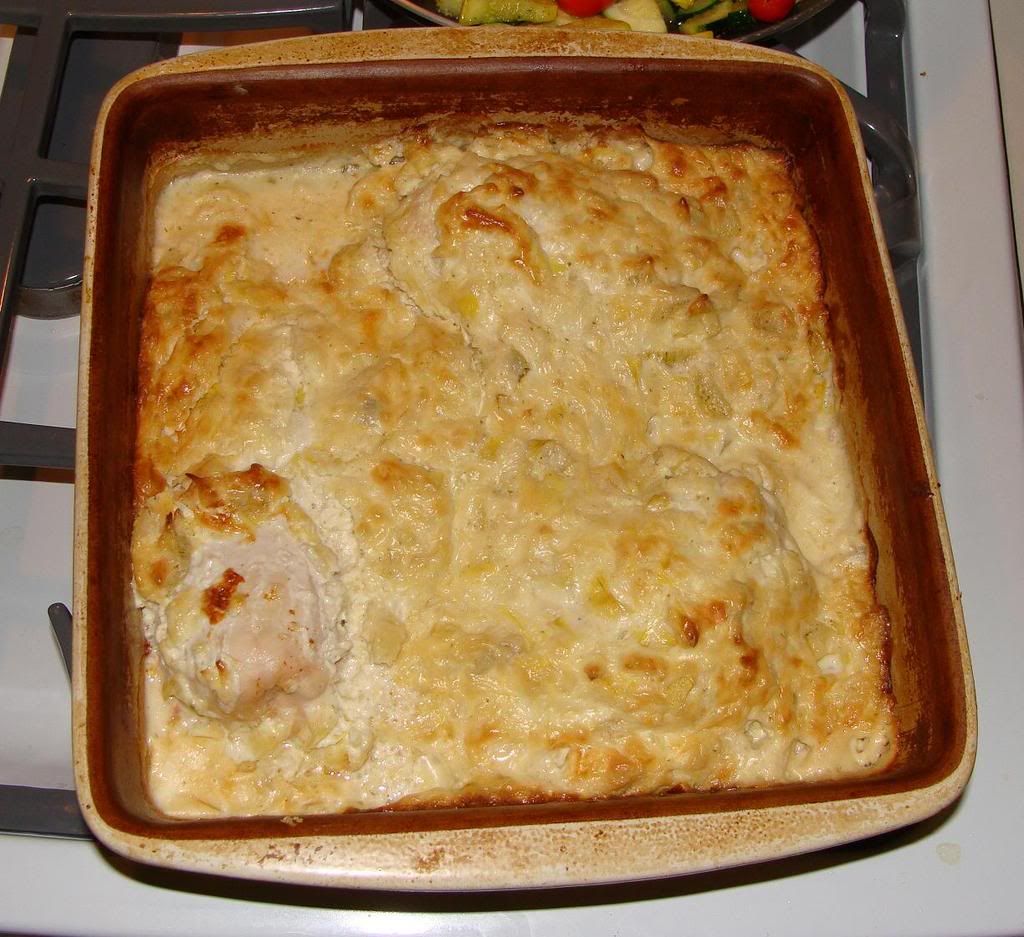 Cooks Notes:
1) I always use Neufatchel Cheese in recipes that call for cream cheese. It has less fat, tastes and performs the SAME - I promise.
2) On the other side of the coin - do NOT used reduced fat mayonnaise in this recipe, something funny happens to reduced fat mayonnaise in hot recipes, they can separate and they don't set up... save the reduced fat stuff for chilled recipes.
3) Tastefully Simple is a line of specialty foods and mixes sold by consultants at craft shows and home parties.
http://www.tastefullysimple.com/Cultures/en-US/

4) I added 1/2 teaspoon of Garlic Garlic and 1/2 teaspoon of Chicken Base to the rice cooking water to give additional flavor.