This is another recipe from Paula Deen's Cookbook "The Lady & Sons." This recipe is so easy to make and tastes like something from a restaurant. A shallot is like a cross between garlic and an onion... they're smaller than an onion with a brown papery skin and kind-of tear-drop shaped. They add something special to a recipe. You need a very large skillet to accommodate both the chicken breasts and the mushrooms.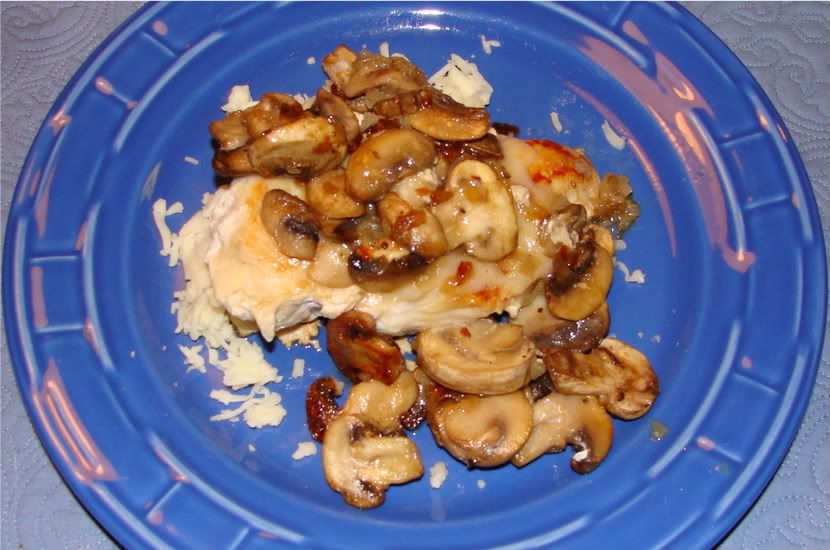 4 tablespoons (1/2 stick) butter
4 skinless boneless chicken breast halves
1 cup sliced fresh mushrooms
2 tablespoons minced shallots
1/4 teaspoon salt
1/4 teaspoon pepper
4 ounces grated mozzarella cheese
Melt butter over medium heat. Add mushrooms and shallots and sprinkle with salt and pepper. Cook 10 minutes. Move musrooms to the sides of the pan. Add chicken and cook 10 minutes on each side, or until tender and cooked through. Transfer chicken to platter
or plates
and sprinkle with grated cheese and top with mushroom mixture. Cover
tent with foil
and let stand 5 minutes or until cheese melts.
The cheese will melt best if you put all the chicken on one platter, but it makes an extra dish to wash so choose which you prefer.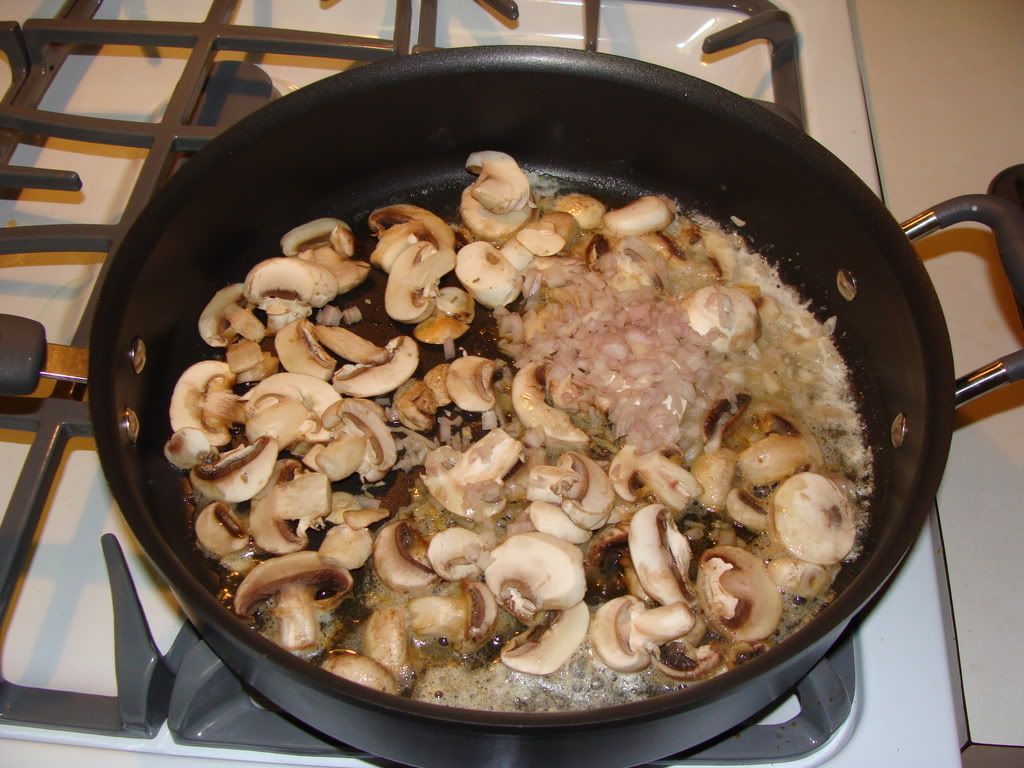 Serves 4