I have this picture, I bought it at Michael's years ago. I love the lady in blue but the frame just doesn't go in my house.
How to re purpose? Hmmmm Had an idea...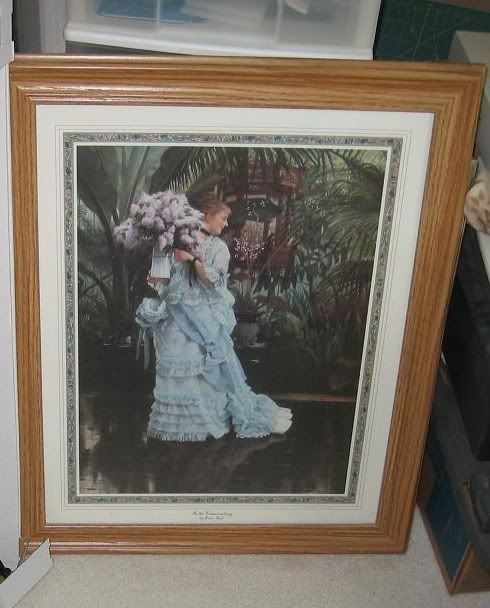 Told idea to my Dad and of course he knew just how to make it happen.
(These are his paintin' clothes.)
Aren't Daddies wonderful!
Anyone care to guess what I am going to DO with this now fabulously made-over picture?!