Sorry no posts for awhile - I've been down, feeling lonely this week.
When I was a child we used to sometimes eat at
The Original Pancake House.
As I remember it we would go on Sunday after church, it was far from home, they were always very busy and we had to wait forever. They had so many good things I had a hard time deciding what to get... There were Pigs in a Blanket, Silver Dollar Pancakes, or the Dutch Baby. Today we're talking about the Dutch Baby. So much do I love these things that when I go back to visit family in California I always have to eat at The Original Pancake House. So about that Dutch Baby... It's a large baked pancake - it gets all puffy, tall and crisp around the sides and moist and custardy in the center melting with whipped butter and dusted with powdered sugar. It is served with additional powdered sugar and lemon wedges on the side. Kind-of a breakfast version of Yorkshire pudding or a giant popover. It is heaven!
This recipe fills my craving for that wonderful pancake. It's very easy to make, I generally make it in a Pyrex pie plate or one leftover from a pie shop pie. It would also cook perfectly in a 10" cast iron skillet 12" is too large. The lemon juice will dissolve much of the sugar and you really do need more sugar on the side in order to strike the right balance between tart and sweet. I got this recipe from the Food Section of the Orange County Register in 1994 (wow! before I was even a bride!)
Oven Baked Pancake
Ingredients:
2 large eggs
1/2 cup milk
1/2 cup flour
1/4 tsp salt
nutmeg, a few grains
1 Tablespoon oil
1) Place oven rack in center position. Set oven temperature to 450 degrees F.
2) Blend eggs, milk, flour, salt, nutmeg in blender (this morning I just beat them with a whisk and it worked fine, just be sure to beat the eggs on their own before adding the other ingredients.) Put oil in pie pan and heat in oven for 5 minutes.
3) When oil is hot, pull oven rack forward and pour batter into pan still on oven rack. Be sure to pour it into the middle of the oil. The oil will spread to coat the pan as you pour in the batter. Push rack back in and Bake uncovered for 18-20 minutes.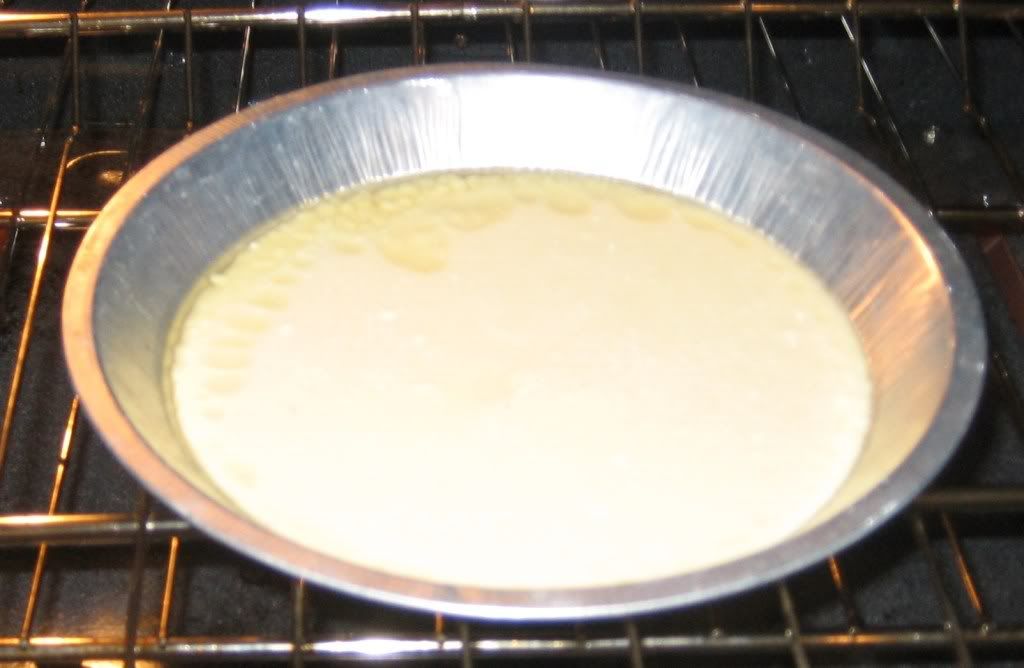 4) Cut into wedges, top with butter and drift with powdered sugar. Serve with lemon wedges and small bowl of powdered sugar and serve.
Serves 1 or 2 by itself. Can serve 3 or 4 if served along side additional breakfast foods like sausage, eggs, and fruit.