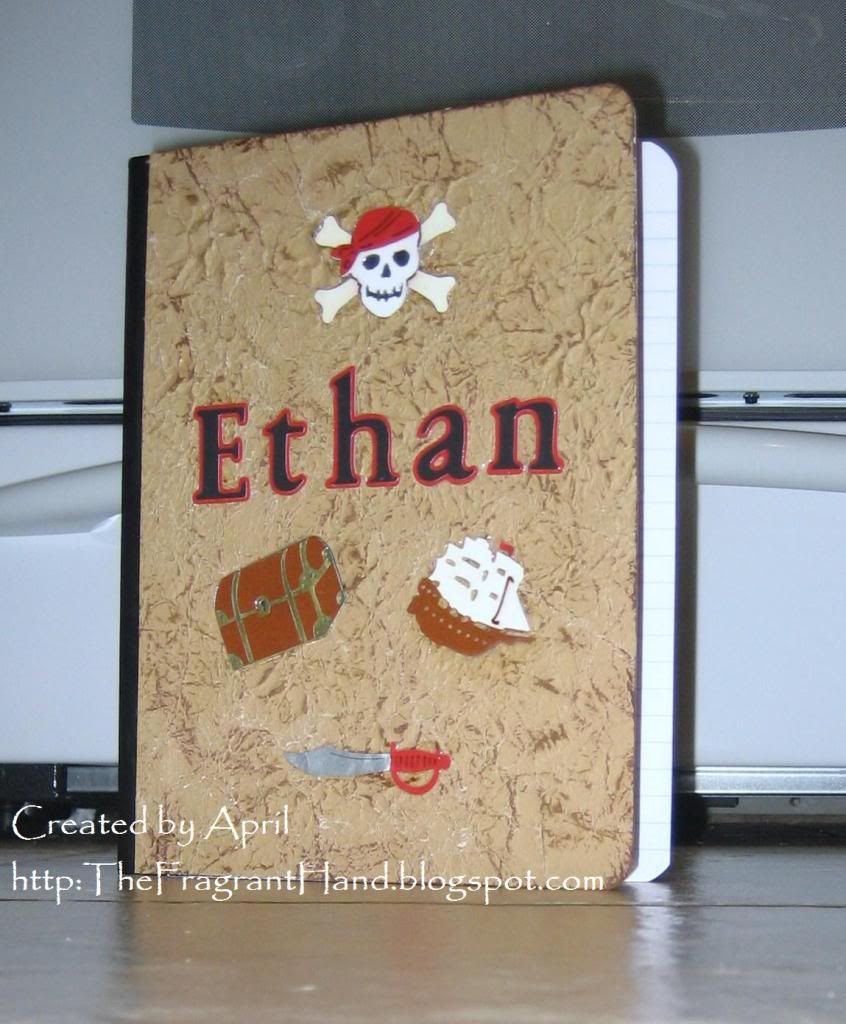 Ethan came home with a composition notebook from school His assignment was to "decorate it." Well you can't really very effectively color on the front of one of those things, so we were forced to get creative. He really got into misting and crumpling the card stock and choosing the colors. Click on Images for Larger View
1) Mist Desert Sand Cardstock with water and crumple into a ball, unfold and crumple again until you have achieved the desired amount of wrinkles. Wetting the cardstock makes it softer and more flexible, dry cardstock will tear.
2) place cardstock between 2 thin towels (or inside a pillowcase) Iron on dry setting until cardstock is dry.
3) Rough up with sandpaper to expose the white core, lightly rub dark ink pad onto paper for additional dimension.
4) Cut to size, round corners and glue to composition book using liquid glass.
Pirate Pieces cut with
Cuttle Kids Pirate Dies
one layer for each color.
Letters cut with
Cricut, Base Camp
1 1/2" and 1 1/2" Shadow
Cardstock, Inks and Liquid Glass by Close To My Heart
Assembled pieces were brushed with liquid glass and glued to notebook using liquid glass.