The kids have been back to school for a few weeks now, I've been drinking Pumpkin Spice coffee all week. After a record run of 100+ heat (110 if my backyard thermometer can be trusted) and not much rain, I'm ready for Fall. Not to mention I want a good chill that will kill the mosquitoes!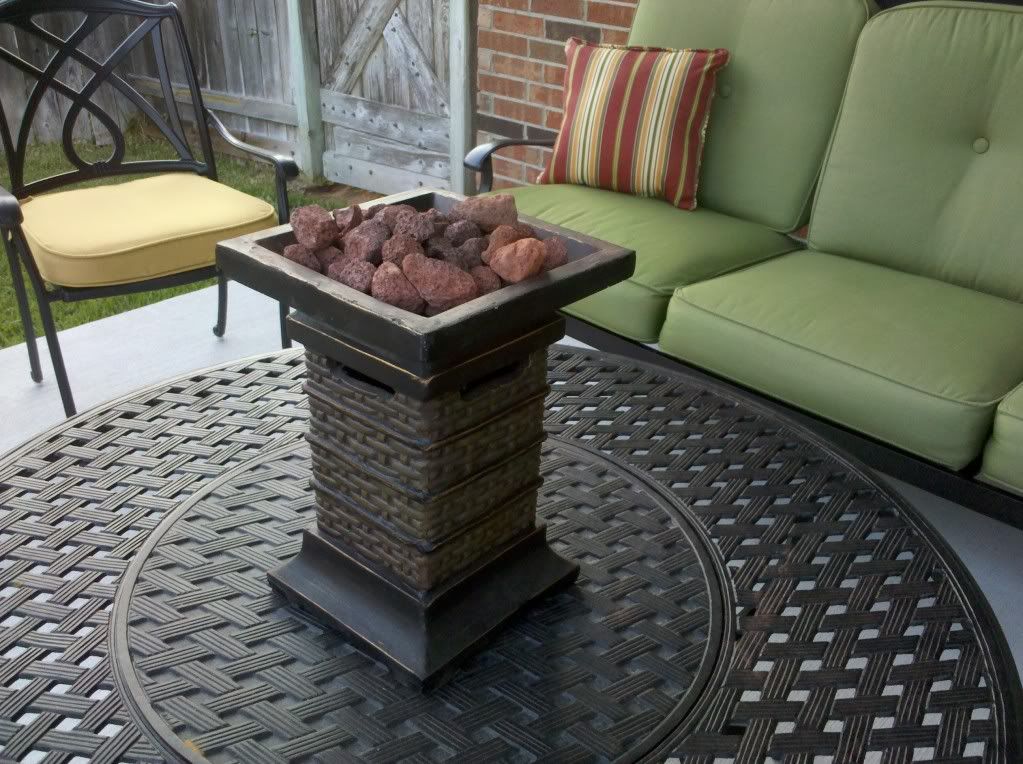 This weekend we finally caught a break, our weather dropped into the 90's and it was heavenly. Last night I actually wrapped a blanket around my shoulders as I sat on the back patio with my husband.
I'm looking forward to some more cool nights so we can enjoy our new patio & this nifty new fire feature that we got on clearance from the patio store. I guess there was not a lot of call for fire on summer nights here in Houston.
I'm just about ready to start making
Pumpkin Pasta
, again!
How about you. Are you ready for fall? What are you most looking forward to?