I'm taking a class. 21 days of prompts to help me form a habit of curiosity. After all curiosity and creativity go hand in hand.
Day 4 Our assignment was to go out and learn about something new.
Day 9 our assignment was to cook something new.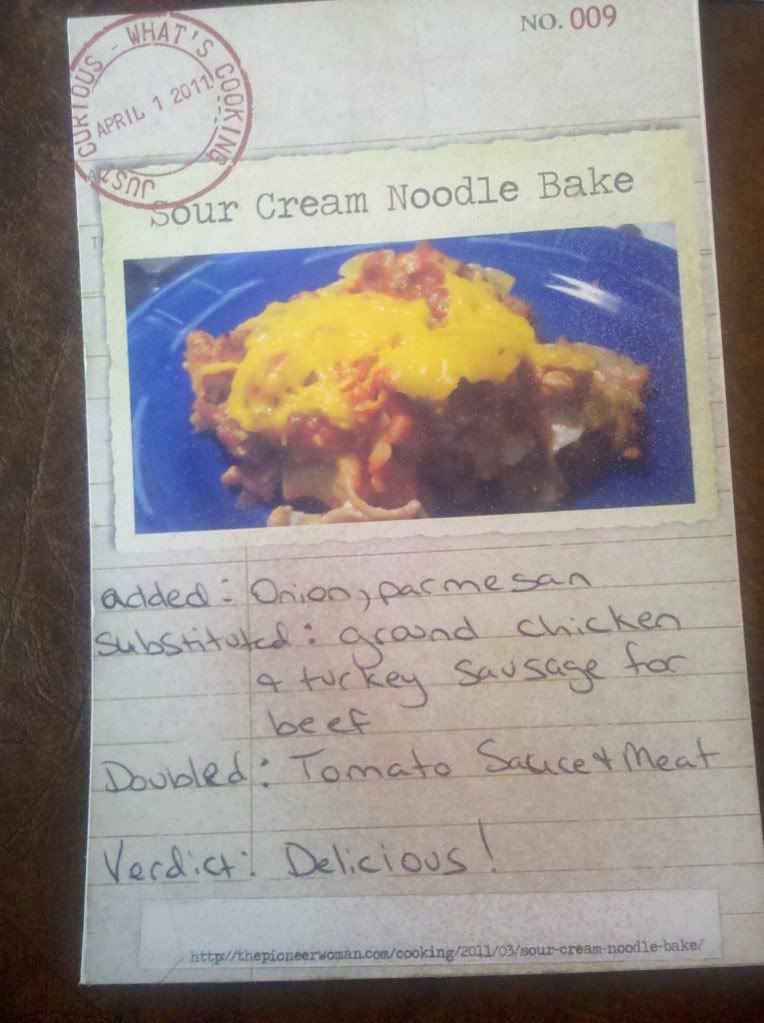 I customized a digital postmark stamp - I put the name of the class on it and the name of the day's exercise. I also update the number in the top right of the card to indicate the day of class the assignment is from.
I created the pages in Photoshop Elements 9 then printed them out and added my journaling.
Digital Supplies: Library Card Collection and Make Your Own Postmarks by K Pertiet from Designer Digitals
Torn frame from Bloom Elements by Dana Zarling from Design House Digital
Fat Frame Shadowed from Framed kit by Linda Roos for Jessica Sprague
Strip with tape by D Young from Everyday kit from The Daily Digi
Fonts:
telegraphem
and
traveling typewriter
both from
dafont.com