I think this photo is a perfect metaphor for a new year filled with PROMISE.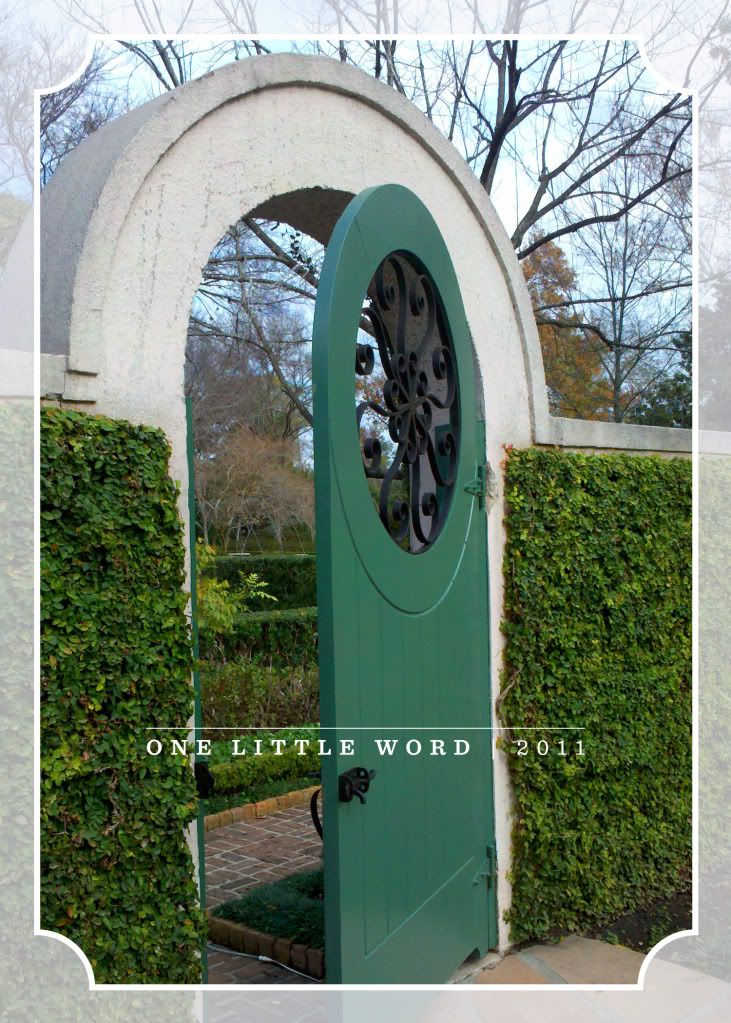 I made a title page for my One Little Word, this is 5x7 in size & was kind of a get-my-feet-wet run on the new laptop using Photoshop Elements 9 for the first time. The frame outline & words were a PNG file which was one of the pre-class downloads. I reserve the right to change it completely if I want to as the album progresses. That's my prerogative as a woman & a digi scrapper.
I took the photo yesterday with my phone while Visiting Bayou Bend Gardens.