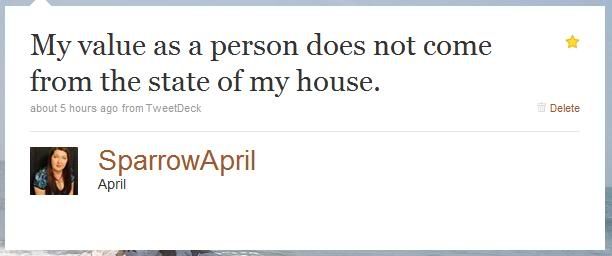 I actually tweeted that today. I find that now I have the complete statement. To continue in the same vein...
My value as a person does not come from the state of my house.
Other people can impact the state of my house.
No one has the power to change my worth, my worth is

wholly

up to me.
My one little word for 2010 is PURPOSE.