Ethan loves lunches this way and I have been surprised that I can make school lunch quicker now than the old way. I don't know if what I'm doing qualifies as Bento anymore, but we're doing fresh foods & I try to make it colorful & fun to eat.
Click photos for larger view. All photos taken with my camera phone... it's busy around here in the morning.
My solution to hot lunch. This is Easy Mac, with ham or leftover bacon. Grapes, blueberries (a new addition), banana nut mini-muffin & yogurt pretzels. Second lunch also has string cheese. Ethan specifically requested string cheese.
Strawberries, Cheese cubes, mini-blueberry muffin. Cuties (a new addition) & a sandwich cut out with a Mickey shaped cookie cutter. It didn't cut very cleanly even though I cut each layer separately. Next: Italian sandwich on bun, cheese cubes, pretzel sticks, red grapes & more Cuties.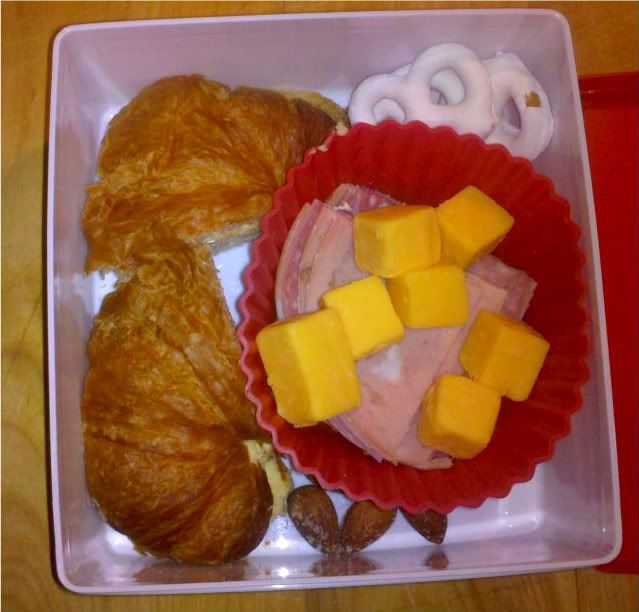 Buttered split croissant with Italian cold cuts, cheese cubes, yogurt pretzels & smokehouse almonds. Next is Macaroni with bacon, strawberries, cuties, and blueberries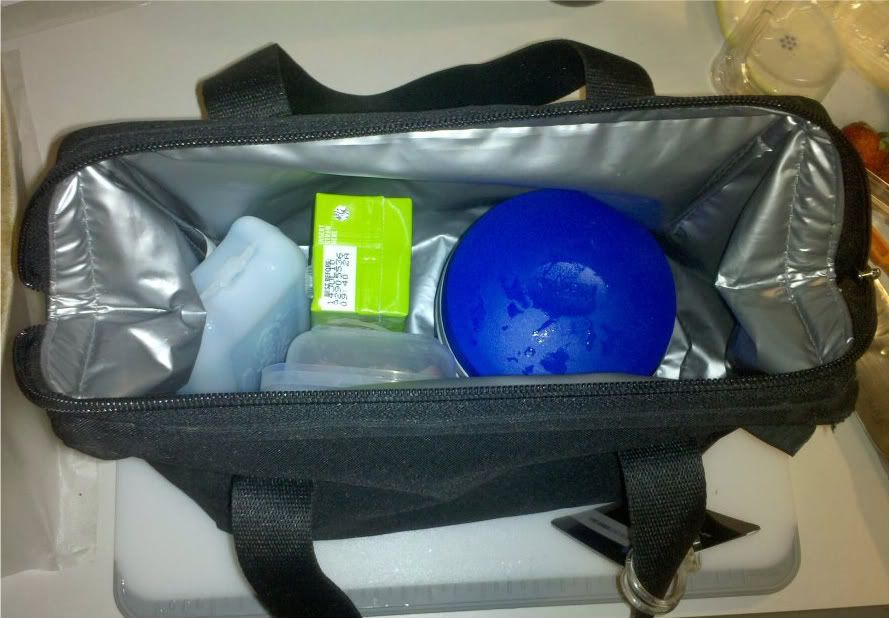 This is the lunch tote we use now. I got it on clearance at The Container Store. It zips at the top & is insulated. I put various blue-ice frozen pieces in it to keep things cold.