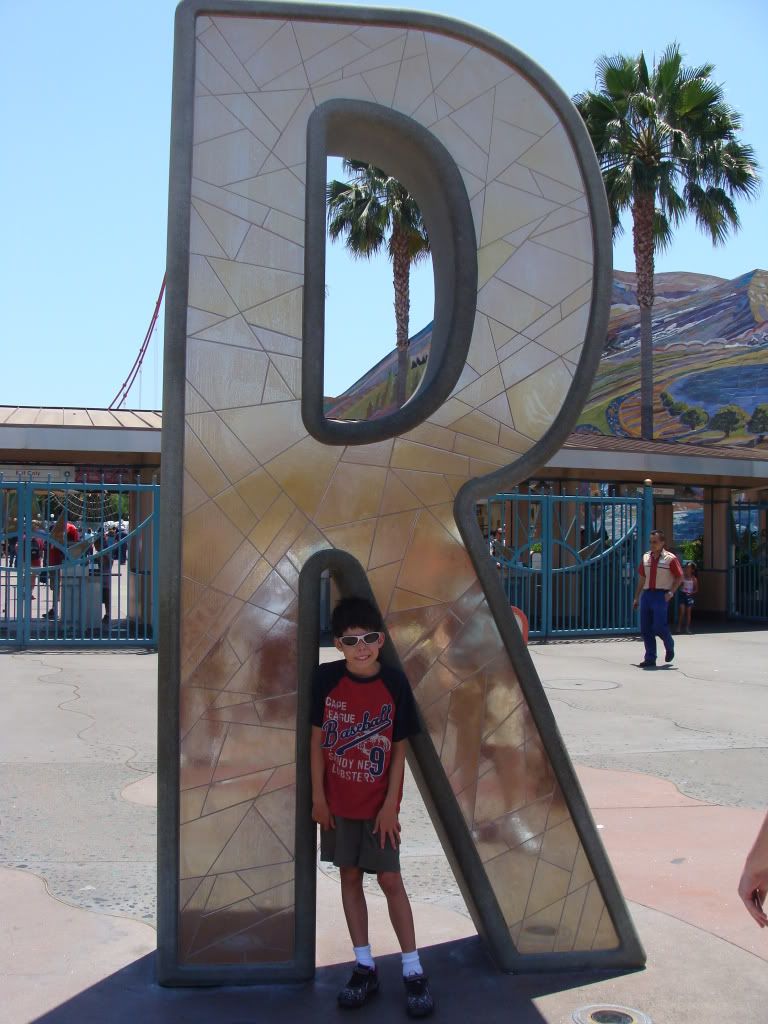 On Saturday we got to go to Disneyland as a family, but we chose to spend most of the day at the other park, California Adventure. Robert had never been and Ethan couldn't wait to take him to Soarin' Over California.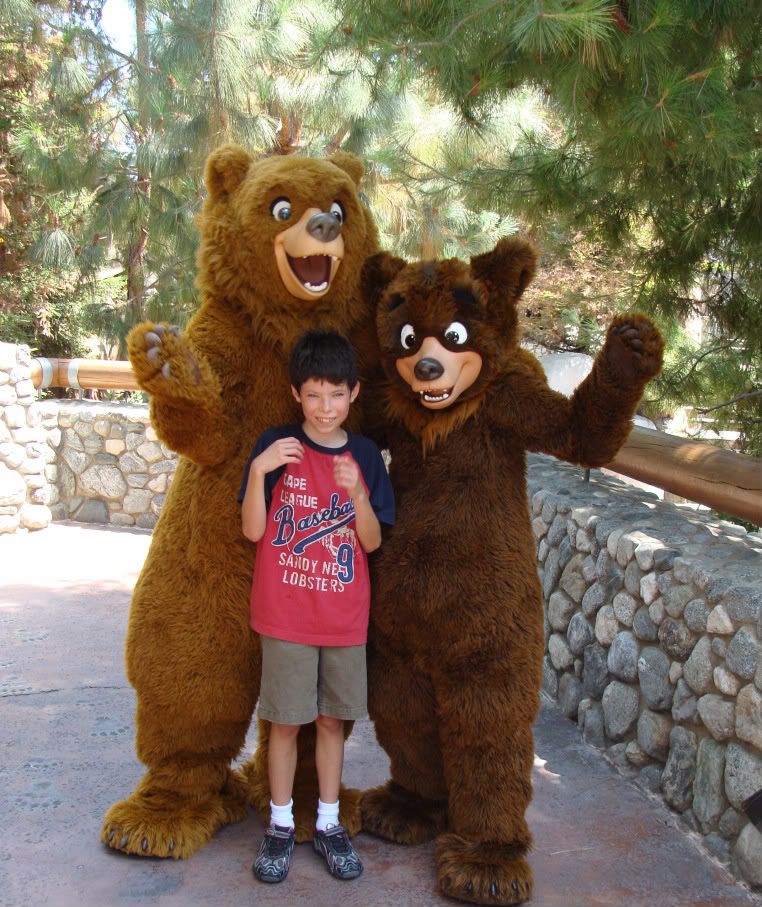 We got a Fast Pass (reservation to stand in the short line later in the day.) Next Ethan and Robert played in the Redwood Challenge Trail, my back was hurting this day so I found a nice shady place to sit and watch them.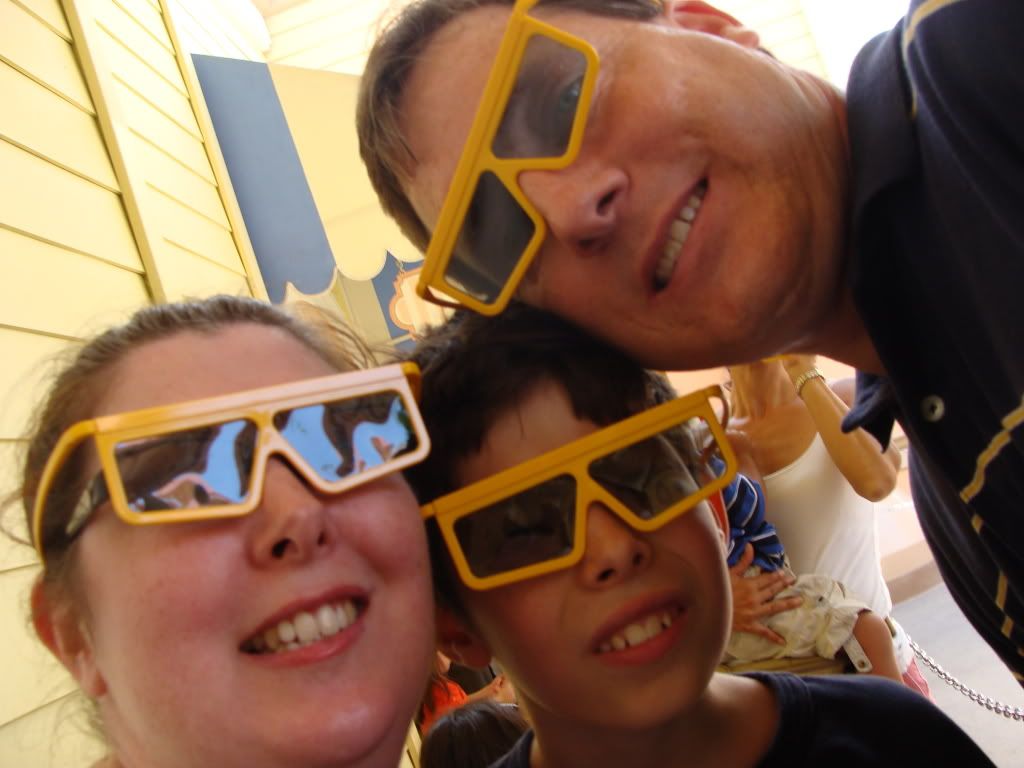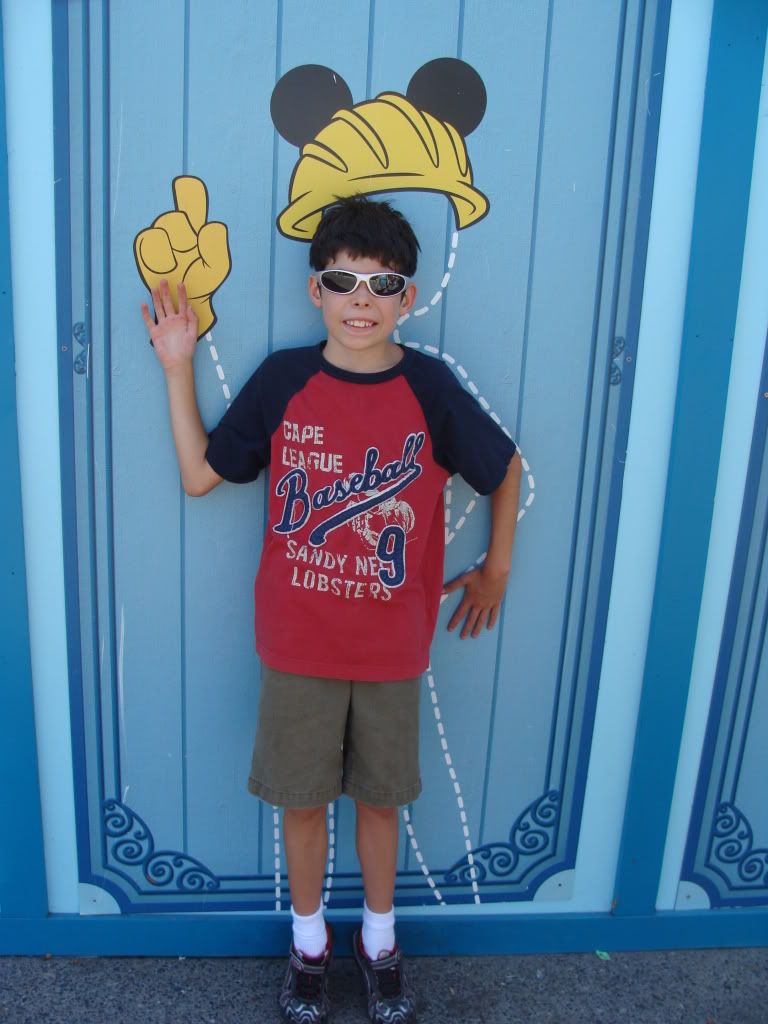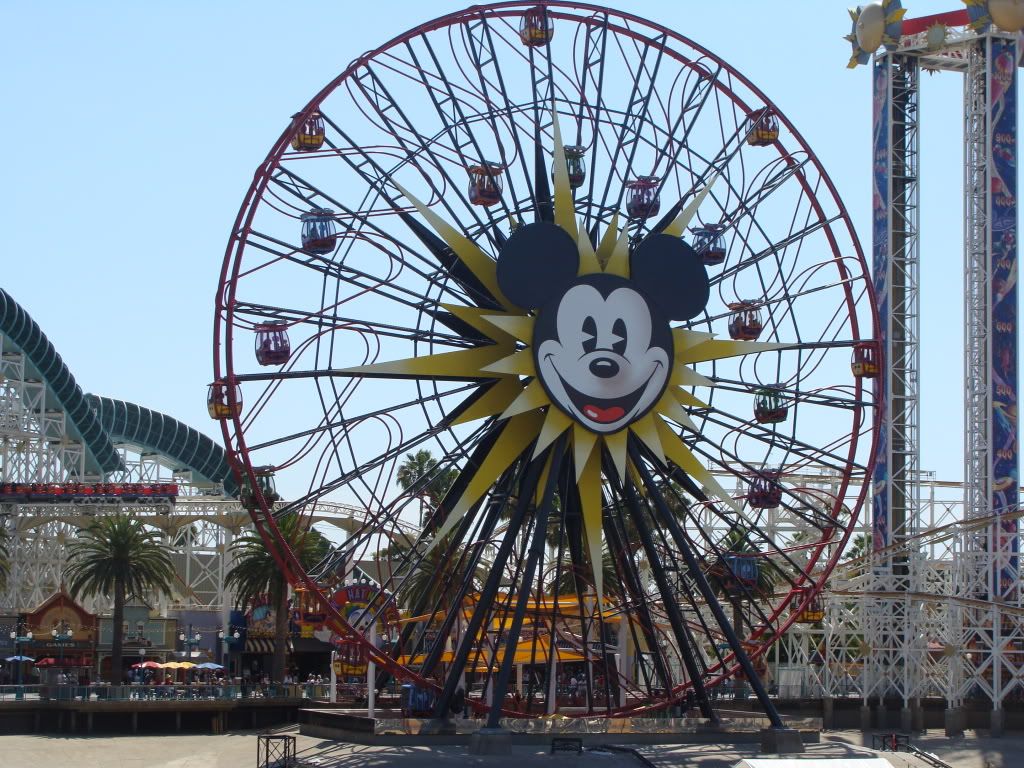 After that we headed back to the Paradise Pier and rode another of Ethan's favorites Midway Mania a 3d Video ride-thru game featuring the characters from the Toy Story movies.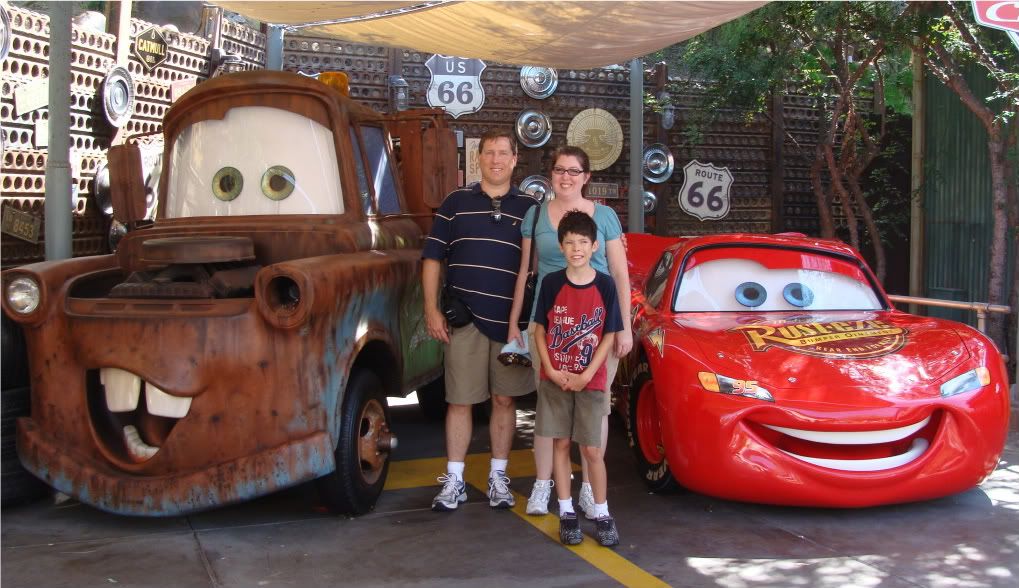 Family Photo with Mater and Lightning McQueen from Cars.
Ethan wanted to take Robert on the River Rafting ride so he and Robert went on and got SOAKED. I sat on a nice bench in the shade and stayed dry and un-dizzy (last year I discovered this ride spins too much for my comfort.)
Next we had ice cream sundaes at Bur-r-r Bank Ice Cream - The entrance is thru the automated doorway of a train car.
We rode Monsters Inc spent some time in the Animation Station, visited the winery where they now have models, artists drawings, and videos to show some of the attractions now under construction for California Adventure. We went to Bug Land - then it was time to head over to Disneyland and stake our claim for a spot to watch Fantasmic and the fireworks.
After Fantasmic (which never fails to thrill) we rode The Pirates of the Caribbean and Star Tours.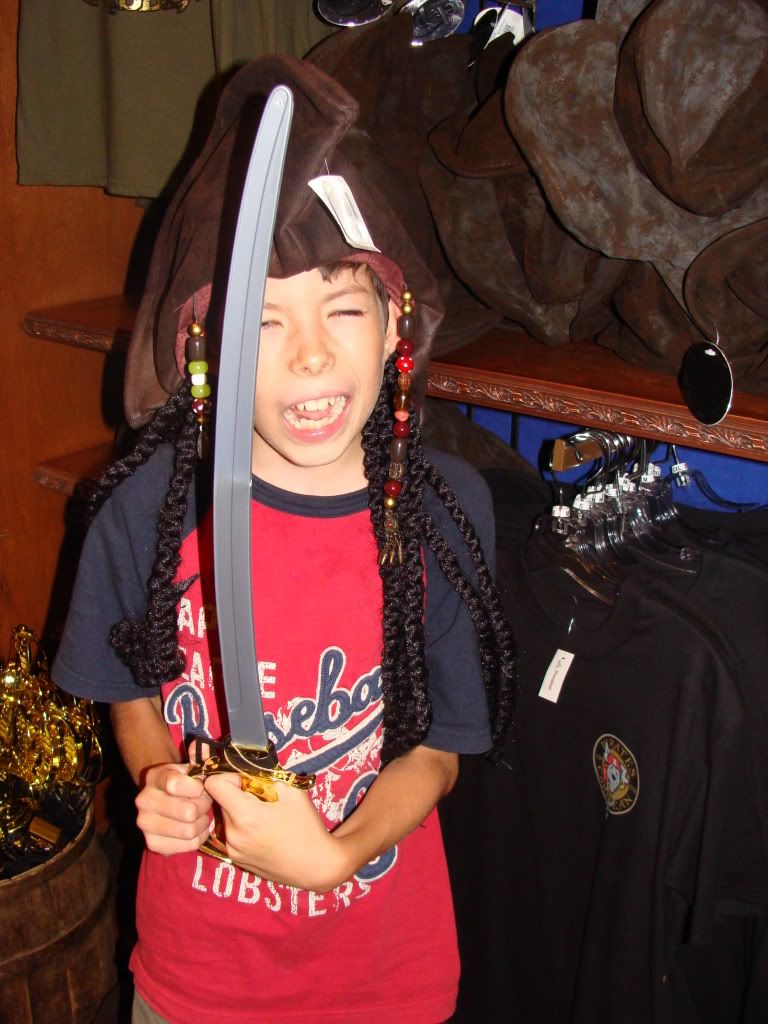 It was past midnight and we were exhausted by the time we left the parking structure, but we hadn't eaten dinner so we went thru the drive thru at In-N-Out. It was a great family day. Really great!
Don't pass up a chance to eat an In-N-Out Burger. Don't bother with the fries, just get a cheese burger and a shake... you'll be in hamburger heaven.