Way back on June 26 when I very first had arrived in California I took Dad to breakfast at Las Brisas in Laguna Beach. It's one of his favorite places to go and we always try to get down there with him when we're in town.... this time in honor of Father's Day.
table view
I love the Eggs Benedict and Vegetable Crepes while Dad is partial to the Omelet bar. The view is spectacular. You can see the whole Laguna crescent (all the way to Dana Point on a clear day!)On this day the roses were putting on a show and the air was full of fragrance. After breakfast we walked along the cliff top, down to the boardwalk then window shopped our way down Pacific Coast Highway. I bought fudge... you have to buy fudge when you're on vacation. It's a rule! The marine layer never did burn off that day, but we were cooler for it. It was a wonderful beginning to my stay.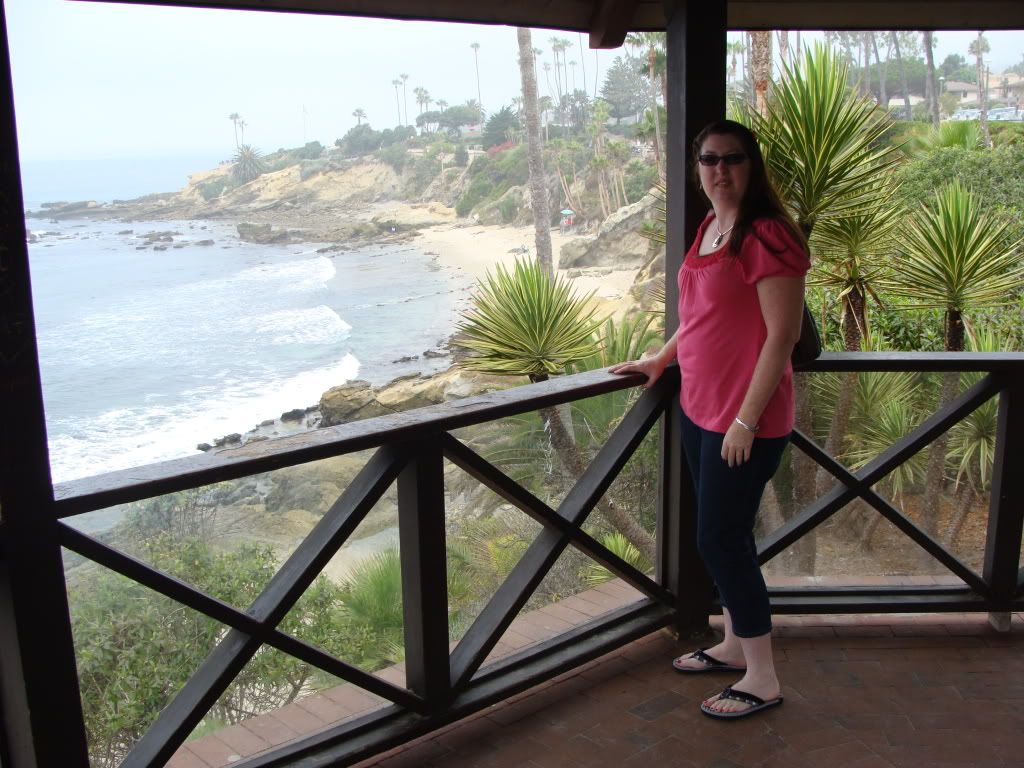 Las Brisas is located on Pacific Coast Highway in Laguna Beach steps away from the cliff side gazebo. We only go there for the Breakfast Buffet which is served every morning EXCEPT Sunday.
http://www.lasbrisaslagunabeach.com/