Today is my birthday and I'm having a lovely day.
I had a pleasant lunch out then a hot stone massage at a local Day Spa (heaven.)
I decided I'd much prefer to eat my own cooking for dinner so I can eat exactly what I'm in the mood for, which is:
Creamy Artichoke and Garlic Chicken
,
Rice Pilaf, and Fresh Asparagus with Sauce Virginia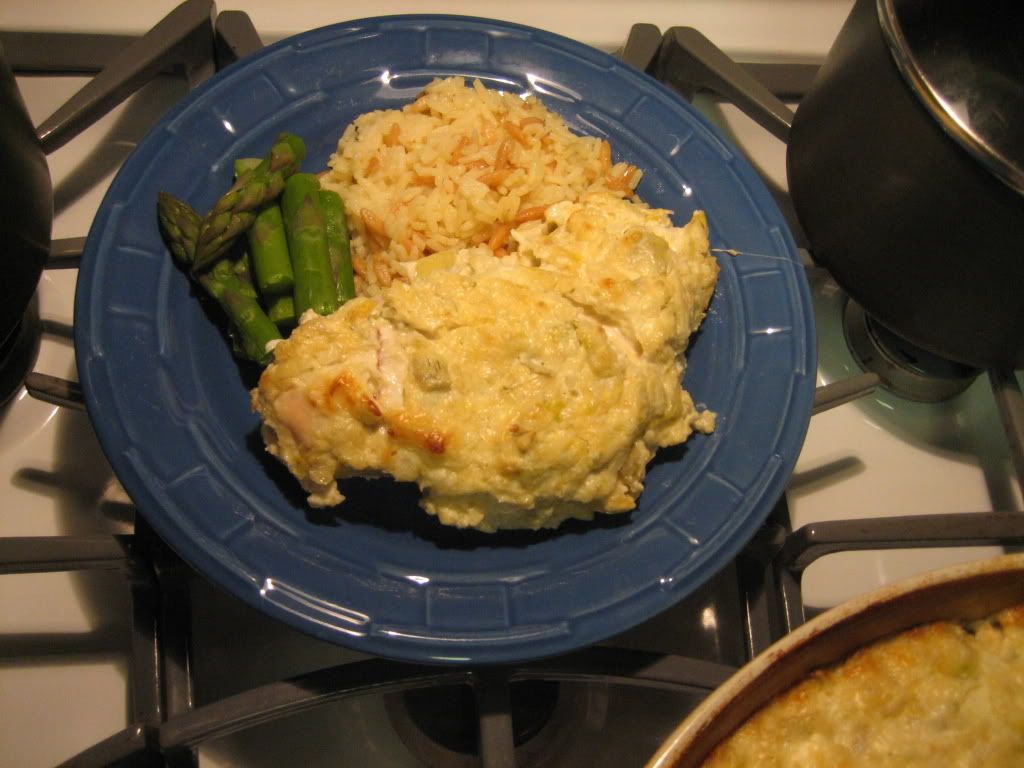 I bought a Boston Cream Cake for my birthday cake. When did they stop calling it Boston Cream Pie? I know it's a cake but if you know what Boston Cream means ... you already know it's cake so why change the name. (Was too full to eat the Boston Cream Confection so will share it with the boys when they get back from camping, perhpas we'll blow out candles and everything.)
I might post a picture of my plate... I might not. It's my birthday I'm just going to have fun.
This evening I plan to either read on my new Kindle or watch a movie. "Thrilling..." you may think sarcastically to yourself, but until you have experienced a child tugging on your shirt and saying(whining) "Mommy?" constantly for 10 years... you can not truly appreciate what it is to have a quiet, tug free evening.
After previewing several books, my first Kindle
reading choice is
The City of Ember by Jeanne Duprau
. I don't know if I would ever have thought to buy this book, but today after reading the free sample of several very good options... I found that this was exactly what I was in the mood for, today. That's the beauty of the Kindle - Instant Book Gratification. More about the Kindle some other time... I have a birthday dinner to prepare. I will probably read the book aloud to Ethan later - or perhaps I will just have my Kindle read it to us both while we cuddle. Viva technology!
If I watch a movie I'll probably be watching this one - which was also a birthday gift from my Sweetie...
Alfred Hitchcock's -
Rebecca
- this movie was not available for purchase for a number of years so I am thrilled to own it for my very own at last! I love the movie and I love Daphne Du Maurier's wonderful book on which it is based. "Last night I dreamt I went to Manderly again...."
Later that night. Pinot Grigio: too much oak. Oh well this is what happens when a wine pairing is attempted by a person knowing no more about wine than that I don't like reds, I like it cold, and that high school French class has equipped me with a perhaps tolerable pronunciation of "Pinot Grigio" (even funnier as I think it turns out to be Italian). Should I have gone with the Sauvignon Blanc? I should face it, I only like pink wine. Listened to Josh Groban through dinner.
If you thought you were going to learn something about wine, I apologize...
here's a link, these people seem to know what they're talking about
. At least I appear to have been right about the oak.
I Can claim only one successful (accidental) pairing in my life. See's Candies'
Butterscotch Square
with White Zinfandel and I can only vouch for that it tickles MY taste buds.