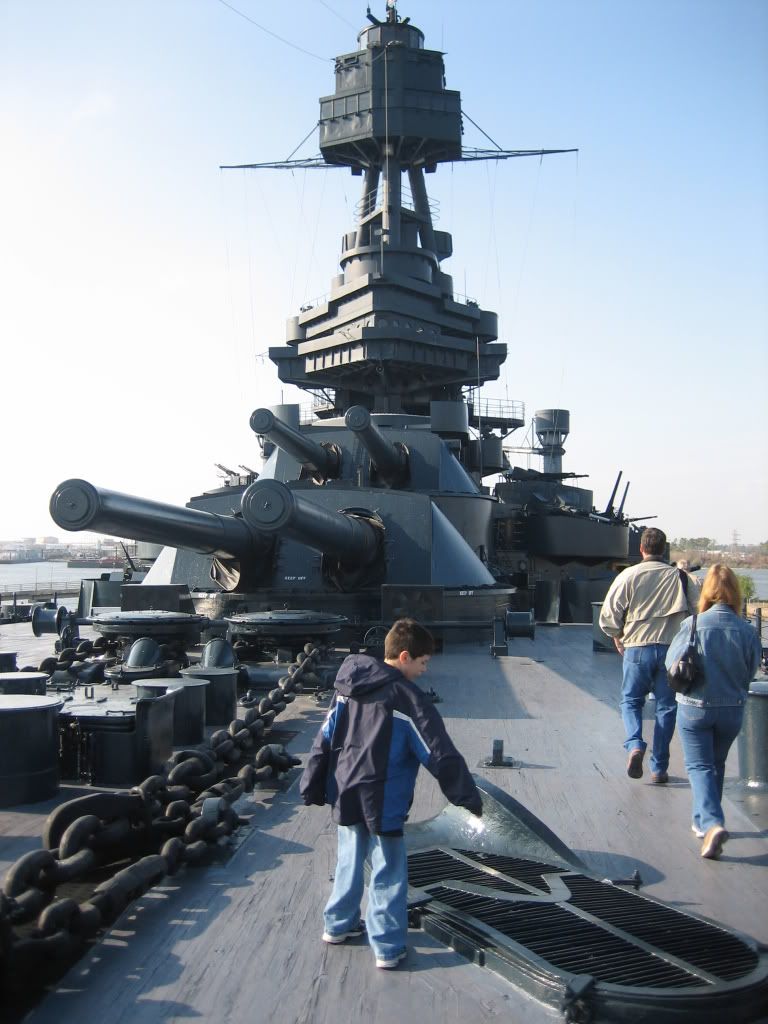 On Saturday Dad, Ethan and I went to
Battleship TEXAS State Historic Park
.
When the USS TEXAS was commissioned in 1914 she was the most powerful weapon in the world. At the time when she was built military use of airplanes had not even been thought of, there were no submarines and no method to see beyond the horizon. She was the first U.S. Battleship to mount antiaircraft guns and the first (U.S. battleship ship) to launch an aircraft (not off the deck but off her no. 2 turret.)
She served in World War I and in War in World War II in Africa, Europe and the Pacific. In all her time of service she was hit only twice on hit resulted in the the only wartime fatality aboard the TEXAS the second failed to detonate, that unexploded shell (with explosives and fuse now removed) can now be seen on board the TEXAS.
She was decommissioned in 1948 and offered to the state of Texas. Texas declined due to the cost of having her towed from Newport News, Virginia to the Gulf of Mexico, but after a campaign by Texas School Children collecting nickles and dimes for the cause - she became the first battleship memorial museum in the U.S. She is anchored in The Houston Ship Channel and is part of the San Jacinto Battleground State Historic Park. Additional activities at the TEXAS include Hard Hat Tours, Group Overnight Visits, and a number of living history and memorial events.
The hi-lite for Ethan was getting to man one of the antiaircraft guns.
He assisted our tour guide in demonstrating how the guns were operated, they still pivot and the guns raise up and down.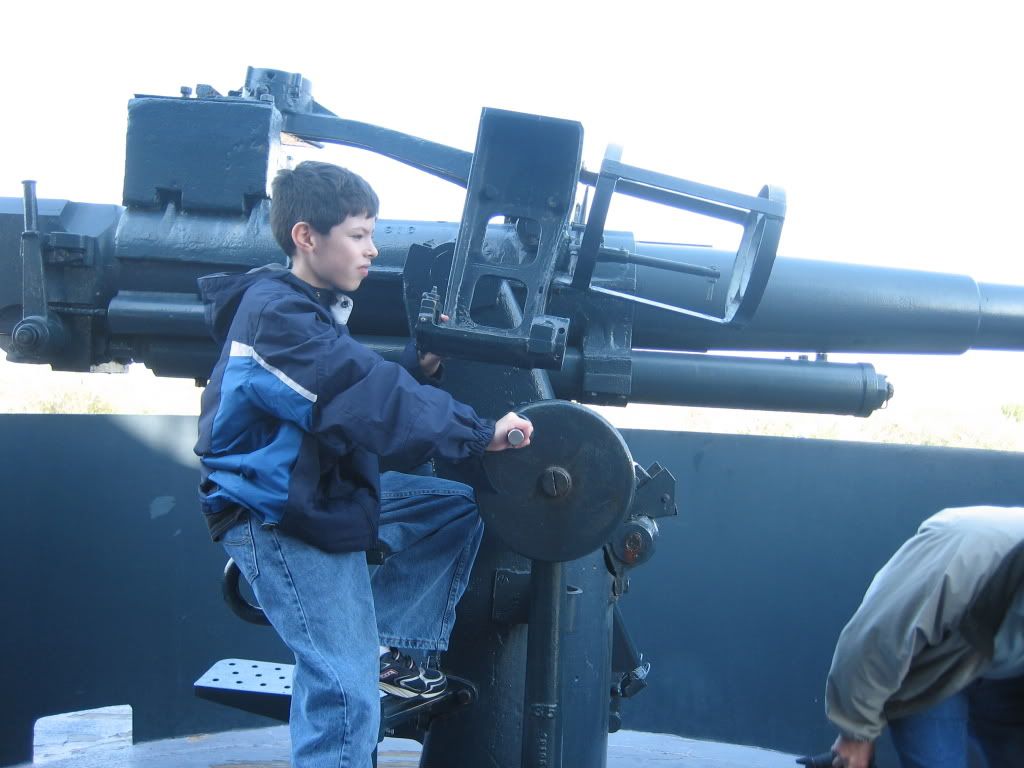 Our tour guide was a wonderful source of stories gleaned from the many veterans who served on the TEXAS who have visited the monument over the years. We also learned that parts of the movie Pearl Harbor were shot inside of the Texas.
In the background you can see the
San Jacinto Monument
which marks the
Battleground
of San Jacinto, "The Birthplace of the Republic." The monument is listed as the tallest stone column in the world, 15 feet taller than the Washington Monument.
http://www.battleshiptexas.org/