I had the following question in response to my post about my Craft Room.
YOU DID A FANTASTIC JOB...TELL ME HOW DO YOU SORT YOUR STAMPS IN YOUR STORAGE BOXES? AND THEN KEEP TRACK SO YOU DON'T HAVE TO GO THROUGH EACH BOX TO KNOW WHAT IS IN WHAT?
THANKS BETH A ROOKIE!
(((((HUGS)))))) GREAT JOB KIDDO!
Thanks, Beth!
I really am happy with my newly organized stamp room.
I will start with an overview of my stamp organization system and explain in more detail below.
I store my stamps in the My Acrylix Organizers according to
Color Coded Category
.
I have a
clear label
on each box with the category name of stamps in each box (made with my
Dymo label maker
.)
I keep an
Inventory Listing
of all my Acrylix stamp sets in a
Microsoft Excel File
.
All E-sized stamp sets are stored in a large white 3 ring binder.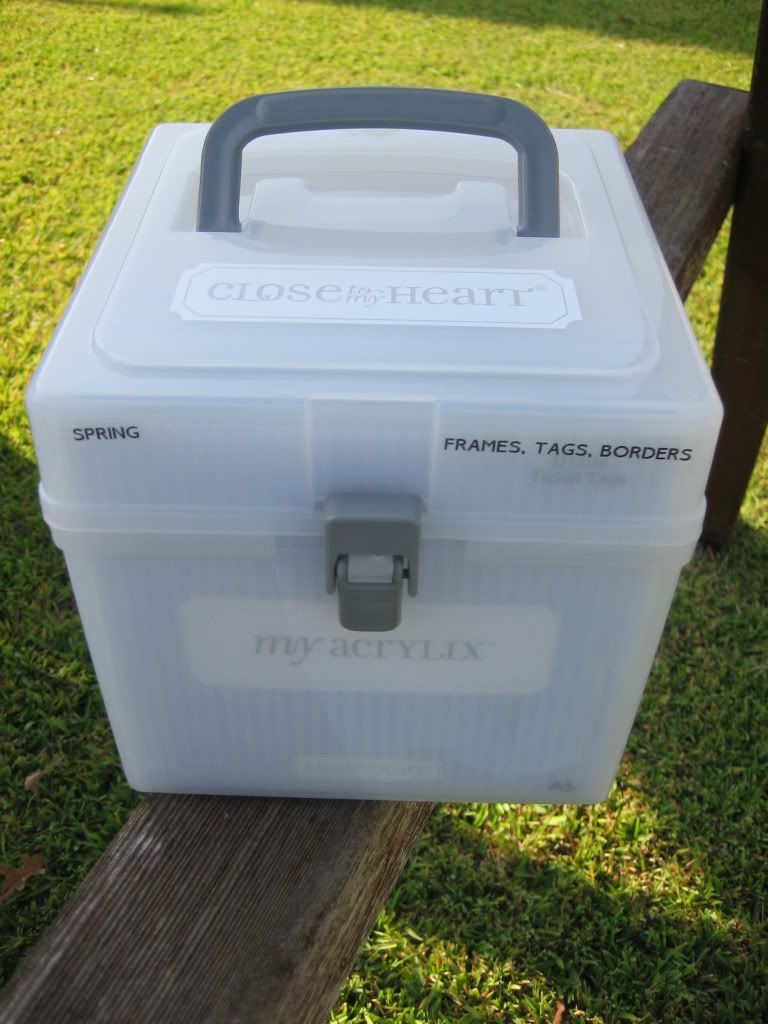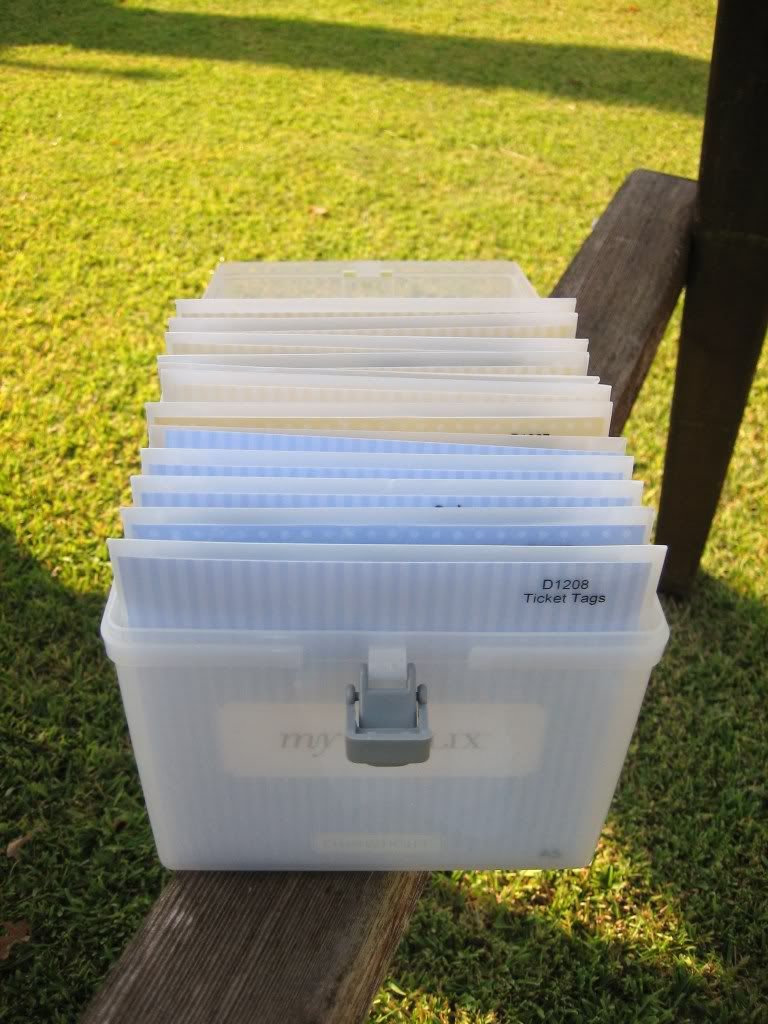 Click photos for larger view

Inventory Listing Microsoft Excel File
Sometimes when I'm looking for a stamp set, I can not figure out how a particular stamp set would be categorized so I look it up in my Stamp Set Inventory. I have inventoried all of the stamp sets that I own in a Microsoft Excel Spreadsheet and I just look up the name and see what color/category it says. Then I know which box to look in (it also helps me keep track of which stamp sets I own.) When I receive an order of stamps I sit down and put my initials on the stamp set with a sharpie marker, then I log the stamp set into my Inventory file in Excel.

Each stamp set is on a line by itself, the information I track is Item Number, Stamp Set Name, Color, Category, Status. I use the Status field to indicate Retired, Stamp of the Month or Special stamp sets - for regular stamp sets I leave the status field blank. With more than 100 stamp sets this is a quick way to know what I have & where to find it. I can quickly re-sort the information by any category to quickly find what I am looking for.

Color Coded Category
Did you know that Close To My Heart stamp sets are color coded by category?
Categories and Colors are as follows:

Alphabet - Indian Corn Blue
Animals, Outdoor, Travel - Topiary
Autumn - Olive
Celebration - Amethyst
Everyday Life - Crystal Blue
Frames, Tags, Borders - Lilac Mist
Sentiments - Pink
Spring - Yellow
Summer - Sunflower
Winter - Desert Sand

And that is how I organize My Acrylix Stamp Sets. If you have further questions, leave a comment (Click COMMENTS below) and I'll answer here so all the info is in the same place.