Click Photos for Larger View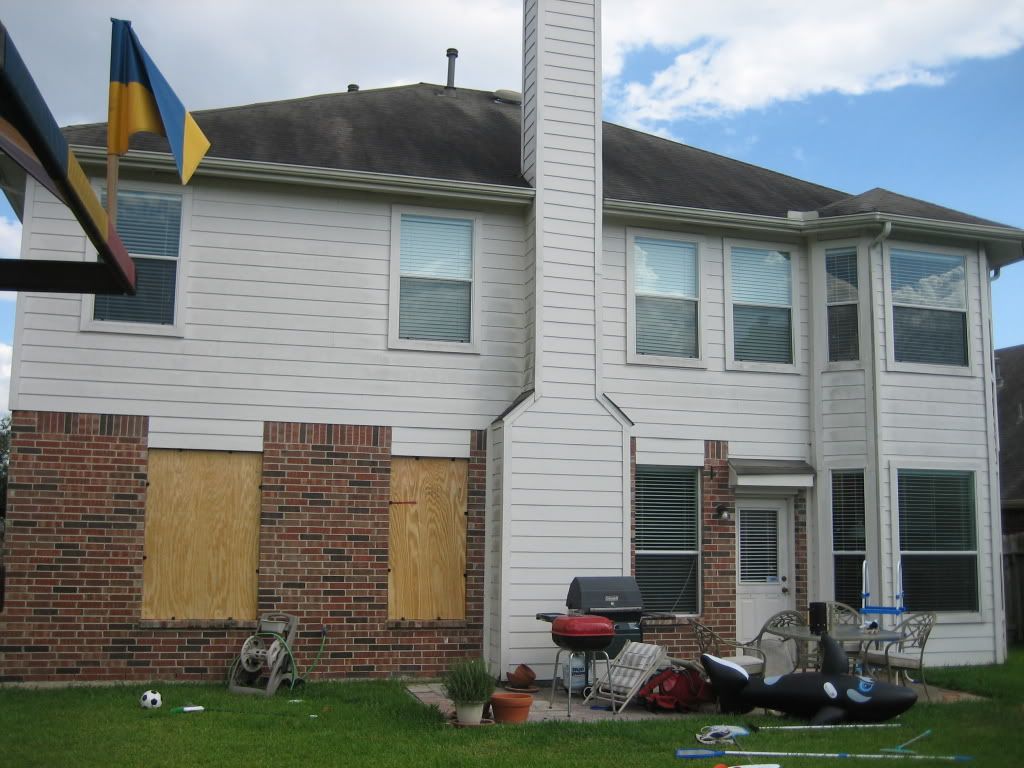 Yesterday (Thursday)- it was over 100 degrees while we were working.
We were able to use Plylox clips on all the windows with brick.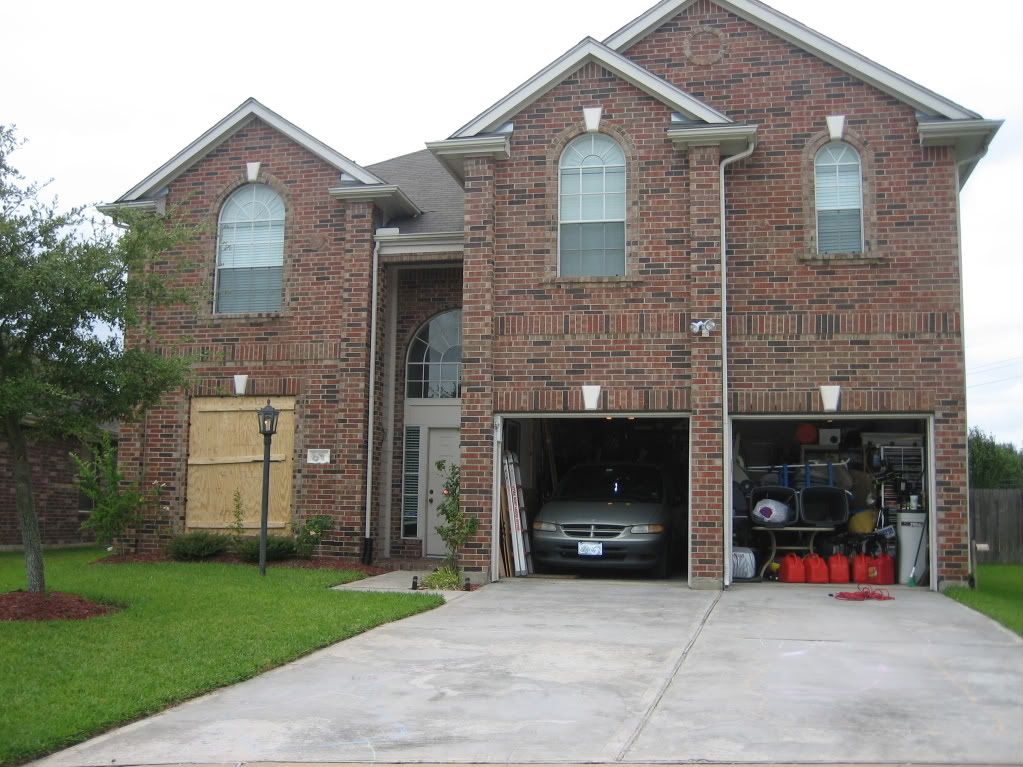 How do you get all your patio furniture PLUS a Van into the garage?
You load everything you can INTO the van including the Charcoal Grill.
You can see the sky is already getting dark about 1:00 PM on Friday.