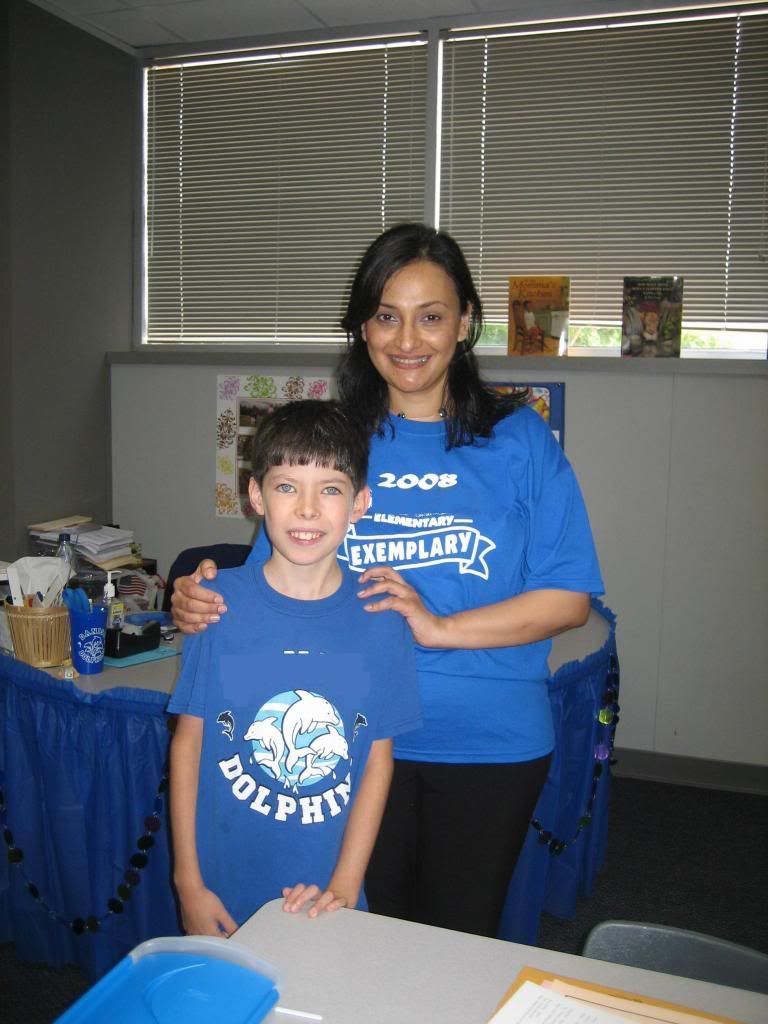 Today we went to school and met Ethan's teachers for this year. Ethan is now in 4th Grade, how time flies! We saw several of his teachers from last year who all wanted a hug. Of course he was quite shy about hugging.
This is Mrs. Q. - who we already know because she student taught in his classroom last year. Ethan will have Ms. Q. for Language Arts, Reading and Social Studies. We were glad to hear that his friend Jadd (from 2nd Grade) will be in his class again, this year.
This is Mrs. M. She recognized Ethan becuase she was in the classroom next door to him last year. Ethan will have Mrs. M. for Mathematics and Science.
At first Ethan was quite shy with her, but when she told him that he should only come in if he liked fun - he started supressing that lopsided grin. By the time she told him about Fun Friday and showed him the Brain Teaser Toys for dedicated students... he was won over and I had to persuade him to leave. She won ME over by giving me a business card with her contact information on it!