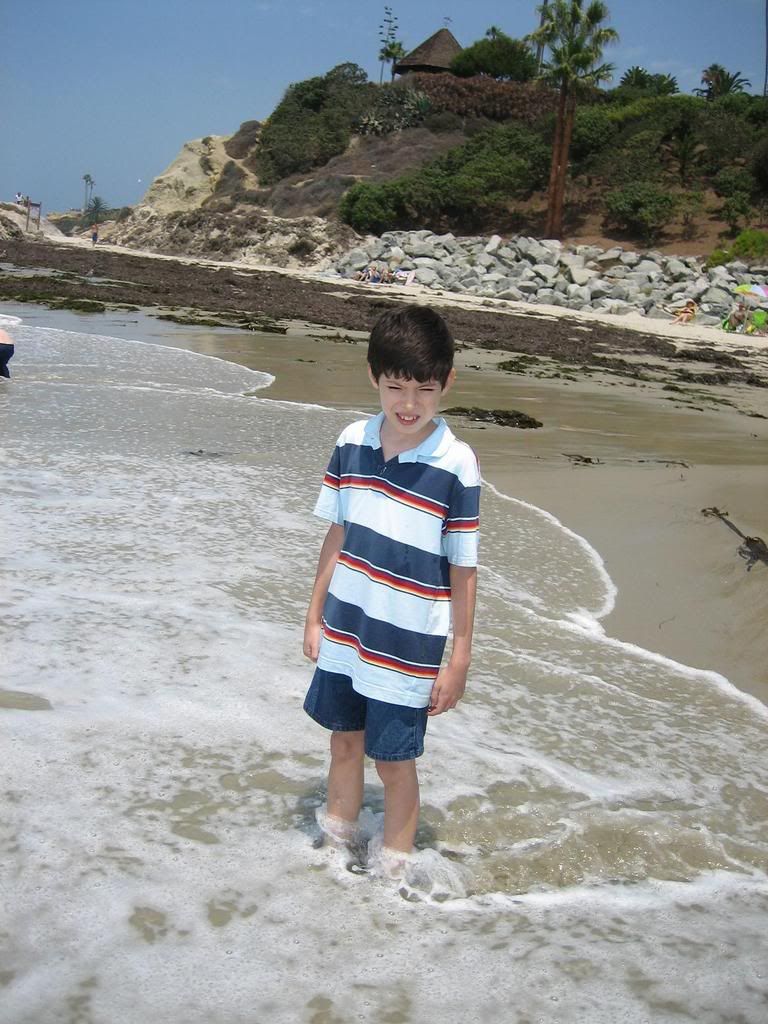 Saturday July 12 Laguna Beach, California. We could not have had a more beautiful day for the beach. After climbing all over the rocks at the tide pools Ethan was ready to play in the water.
He had a great time watching the surf come in and out with Papa. He jumped and giggled, running in and out of the water. We built a mound of sand with a moat and waited for a big wave to come up and sweep it away.
Papa let the waves bury his feet; Ethan wanted to stay until Papa's feet were deep enough that he and Papa would be the same height.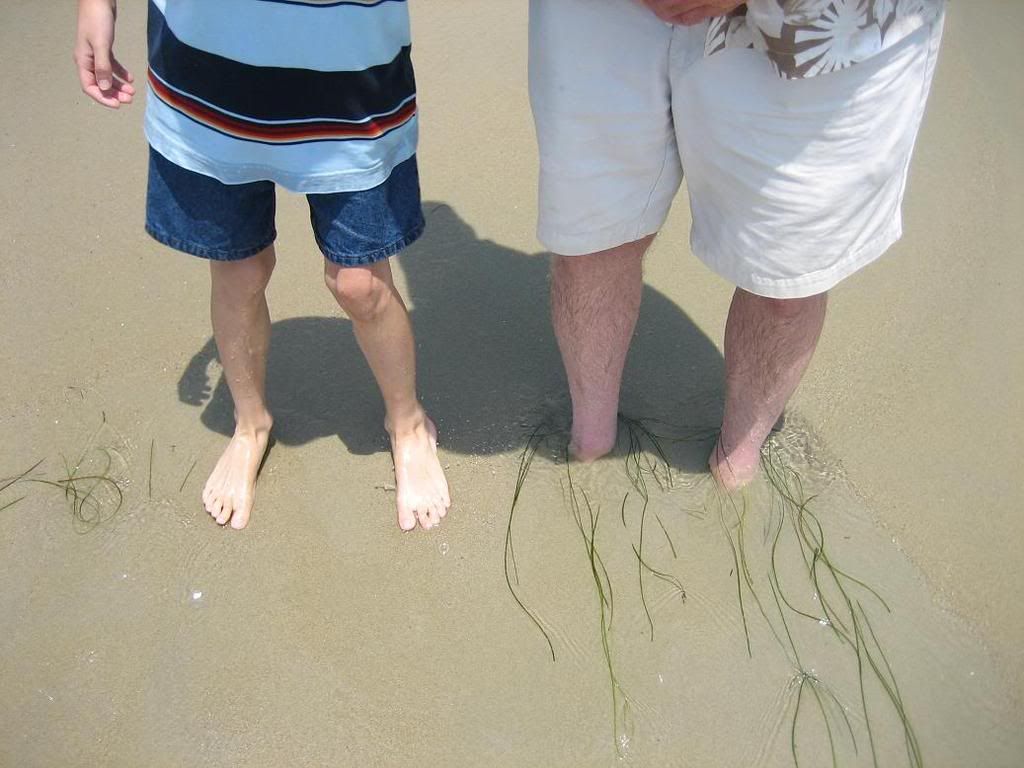 Later that day we went swimming, then we took the Trolley up PCH and had dinner at
Sapphire
We walked back along the boardwalk and noted how the waves sound different after dark. There were so many things to see on the dark ocean; waves crashing blue in the darkness and the moon shimmer on the water. Up stairs and cliff paths we made our winding way stopping to look at the waves and the water, the moon and the rocks from different vistas along the way. Worn out from a day of activity and salt air, Ethan fell asleep on the drive home thru the canyon. Over breakfast the next morning he said it was a day he would remember for the rest of his life.